As much as I love baking, sometimes I just don't have time. This is why I love these no bake peanut butter cheerio bars. With four simple ingredients, these can be mixed up in 10 minutes or less. I like to make these because I often have all ingredients in my pantry and because they are always devoured in no time!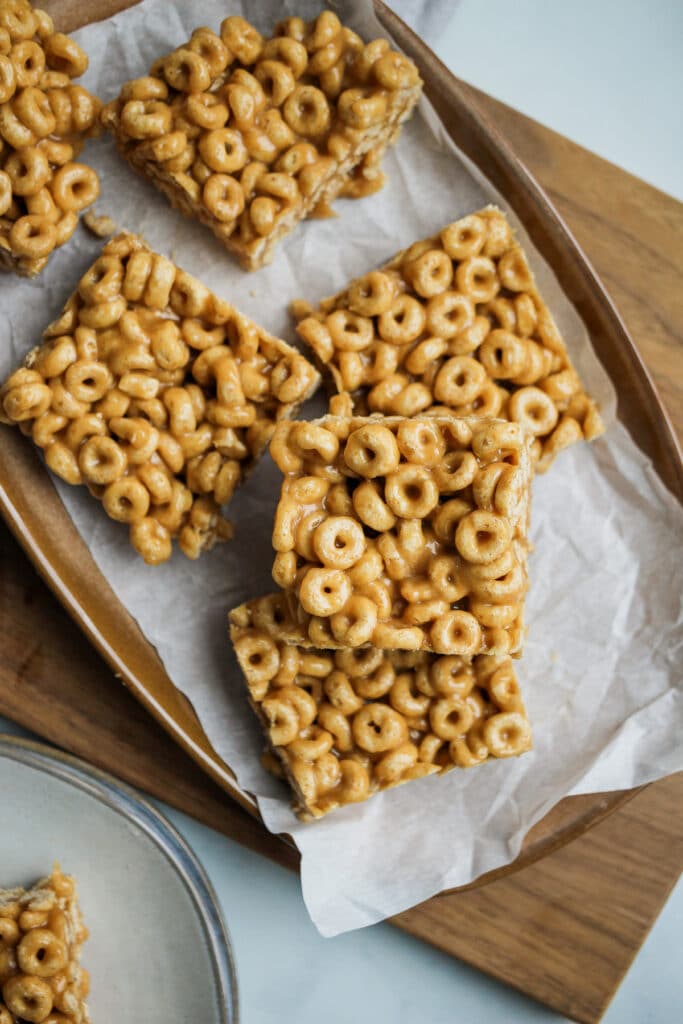 About these no bake cheerio bars
These cheerio bars have a peanut buttery coating surrounding lots of cheerios. They hold their shape nicely and have the perfect amount of stickiness. They are not-too-sweet and the balance of peanut butter is spot on with the other ingredients. It really is hard to eat just one!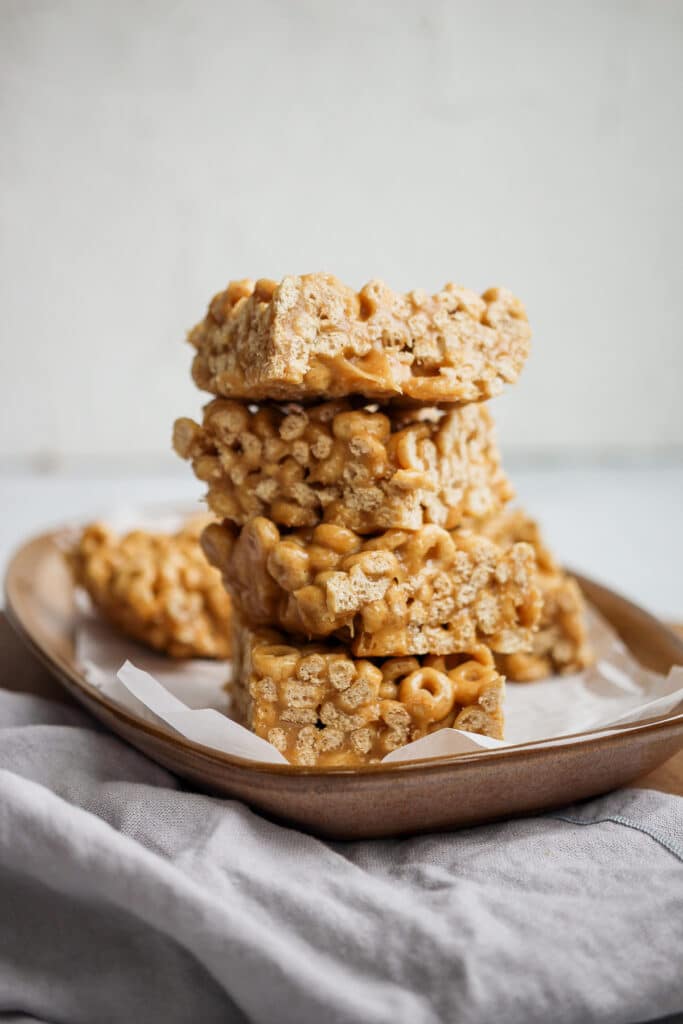 The four ingredients in this recipe are as follows:
Corn syrup - The corn syrup is essentially the binder that keeps it all together while adding some sweetness. Some recipes use honey, but I like the neutral flavor of corn syrup. They have a similar sugar and calorie content, so using honey is not any healthier.

Sugar - The sugar in this recipe is primarily used for sweetness. Over the years, I have reduced the sugar content by half of our original recipe to what it is now, and you can't even tell a difference.

Peanut butter - The peanut butter also forms the binder and is the predominant flavor. You may use creamy or crunchy peanut butter in this recipe. I do not recommend using no-stir or natural peanut butter.

Cheerios - The Cheerios give the bars substance and crunch! Make sure to get the plain, original cheerios.
It is a very simple recipe, but I do have a few tricks to share to make sure the bars are not too hard or dry in the FAQs below. This recipe is delicious anytime of year, but it is especially nice if you do not want to bake during the summer heat.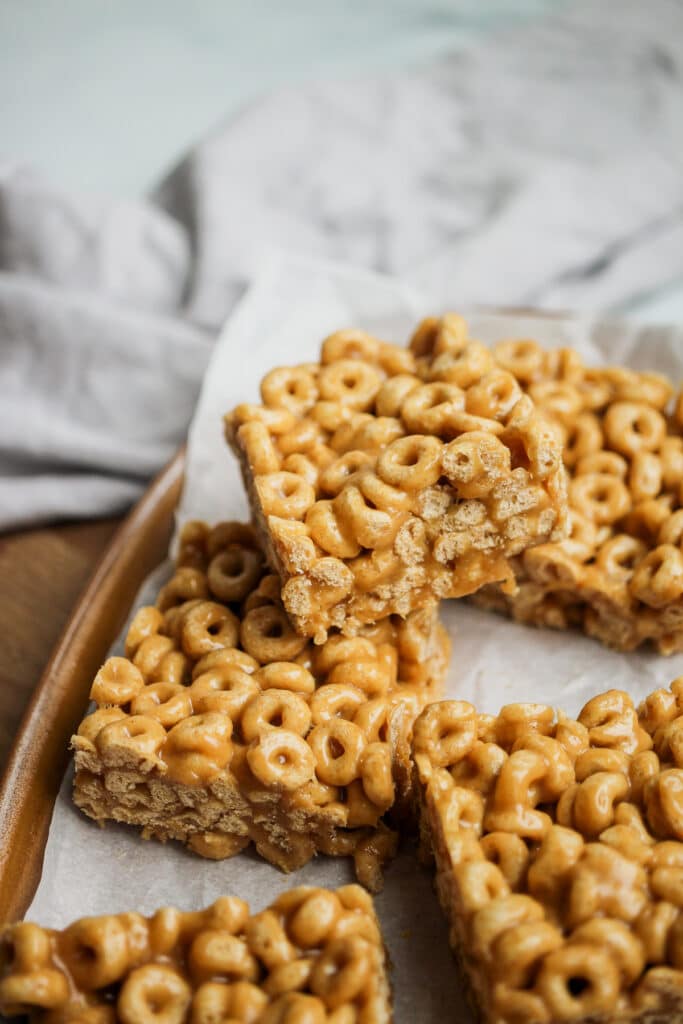 Recipe FAQs
Can I use other brands or types of cereal besides Cheerios?
I recommend only using the Cheerios brand original cereal because they are significantly better than the private label brands in my opinion. I also do not recommend using honey nut Cheerios or other sweetened cereals. These bars are already the right sweetness and do not need extra sugar.
Are these peanut butter cheerio bars gluten free?
These cheerio bars are gluten free as long as you use the Cheerios brand. If you are using a different brand, be sure to check the ingredients if you are making these bars for someone with Celiac disease or someone avoiding gluten. Not all brands of cheerios-type cereal are gluten free.
What happens if I boil the corn syrup/sugar mixture?
The key to keeping these bars soft is to only heat the mixture just until the edges barely start to boil. If you overheat it, the bars will become extremely hard once they cool. They will still taste good but it is not ideal.
Can I make a half batch?
Yes, this recipe can easily be cut in half for a smaller batch. Instead of a 9x13 inch pan, use an 8x8 inch pan.
Do you have other no bake cereal treat recipes?
I absolutely do! Here are a few of the most popular ones on my blog! All of the following recipes are also no bake.

Butterscotch and Peanut Butter Haystacks
These bars have always been a hit anytime I have served them, and I hope you love them as much as my friends and family. If you make my recipe, please leave a comment and rating below!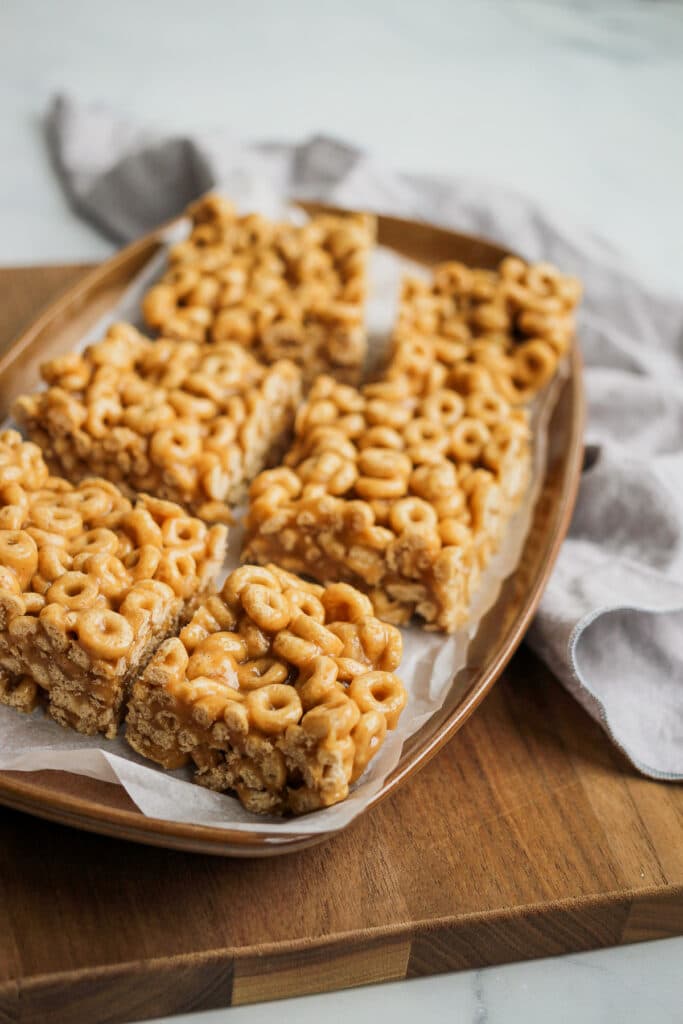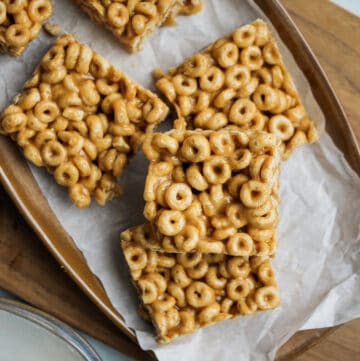 No Bake Peanut Butter Cheerio Bars
With just four simple ingredients, these cheerio bars are sure to be a family favorite! They are a no-bake cereal treat that are especially popular among peanut butter lovers!
Ingredients
1

cup

light corn syrup

½

cup

sugar

1

cup

creamy or crunchy peanut butter

7

cups

Cheerios cereal
Instructions
In a medium saucepan, combine the corn syrup and sugar. Heat over medium-low heat until the the mixture barely begins to boil on the edges, stirring often. Do not let boil or the bars will become very hard and dry.

Remove the sugar and corn syrup mixture from the heat and immediately stir in the peanut butter. Mix until smooth.

Stir in the cheerios and mix until the Cheerios are completely coated.

Spread the mixture into the bottom of a buttered 9x13 inch pan and press gently so they are even. Let cool at least 2 hours before serving.
Add sugar and corn syrup to saucepan. Heat until sugar is dissolved and the mixture just starts to boil .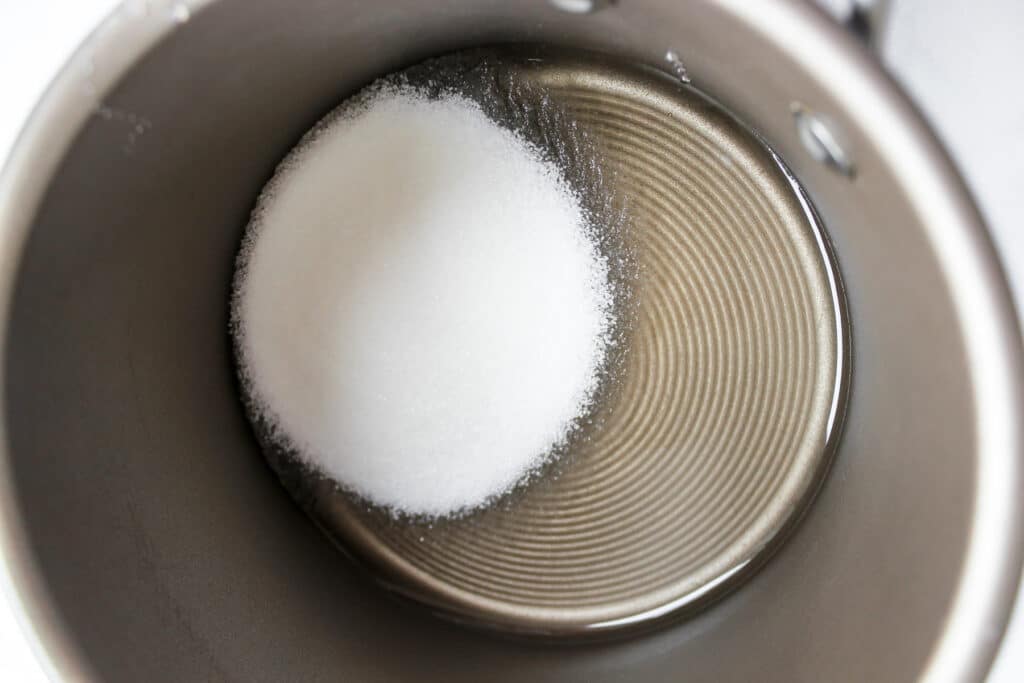 Remove from heat and add peanut butter.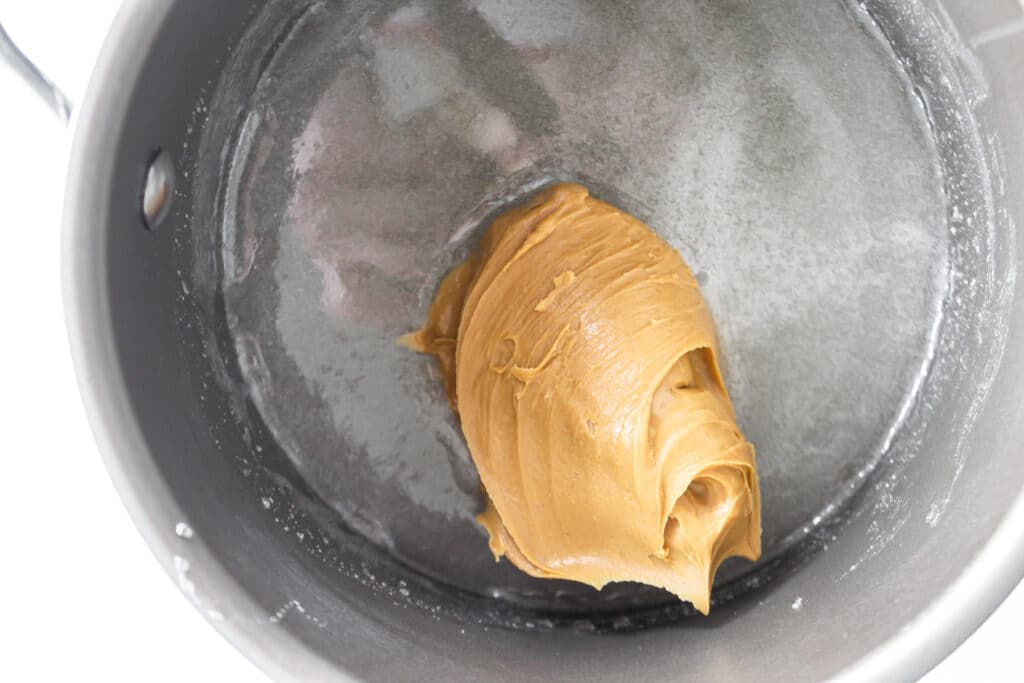 Stir until smooth. Then add Cheerios.