Last week was stifling with high heat and humidity, but this week is finally showing signs of fall! I have had so much zucchini on my hands that even I was tired of using it savory ways, like sautéed, grilled, or mixed into other dishes. Our little garden has actually done fairly well this year and soon we will be picking butternut squash! I cannot wait! Though I am excited for fall, it is technically still summer for about a month, so I figured these zucchini coconut muffins would be the perfect recipe for those who also have lots and lots of zucchini or just looking for an easy recipe to try. These muffins feature summer zucchini but with fall flavors from apple and cinnamon!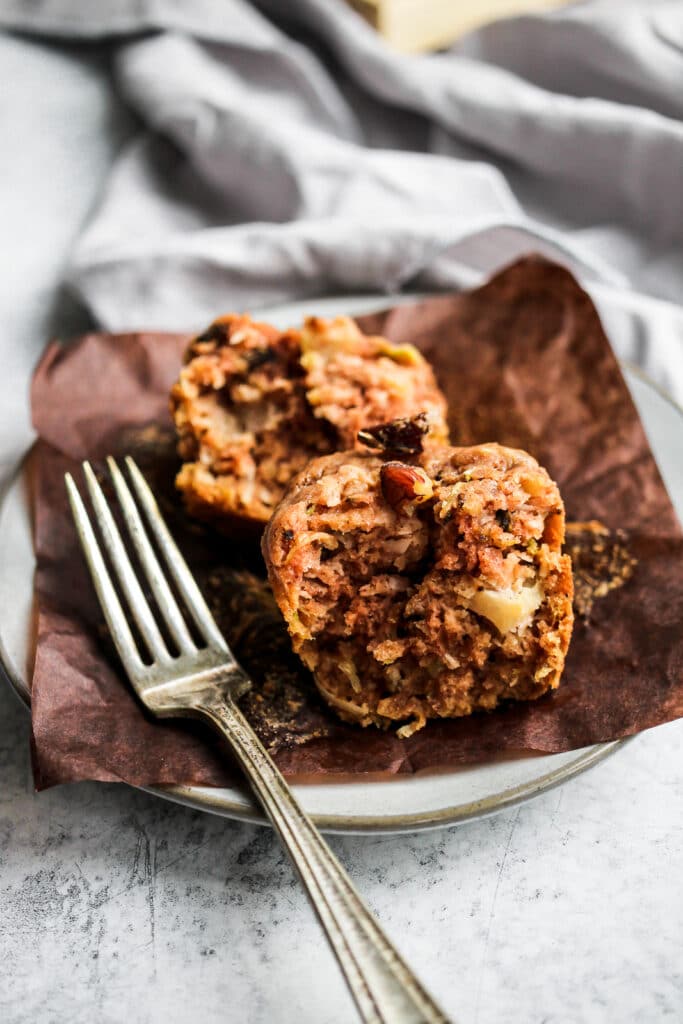 About These Zucchini Coconut Muffins
I was inspired to make these zucchini coconut muffins as a spin off of morning glory muffins, which are a hearty carrot-based muffin with lots of nuts and apples. I figured I could easy make a few substitutions with the shredded zucchini in place of the shredded carrots, and I was right! These muffins are fairly simple to make but are a pleasant way to start the day. They are not overly sweet, stay moist, and have decent amounts of nuts and zucchini. The cinnamon is a nice touch as well.
This recipe makes a very large batch, and the leftover muffins can also be stored in the freezer. I love keeping easy grab-and-go breakfast options on hand because mom life can be chaotic at times, but fuel is so important. Mitchell absolutely loves these muffins too, so they are convenient as part of his breakfast or even for a snack. Every little bit of extra veggies helps, even if it is in the form of a muffin. I recommend warming up the leftover muffins for 10 seconds or so in the microwave and adding a little bit of butter if you want a real treat.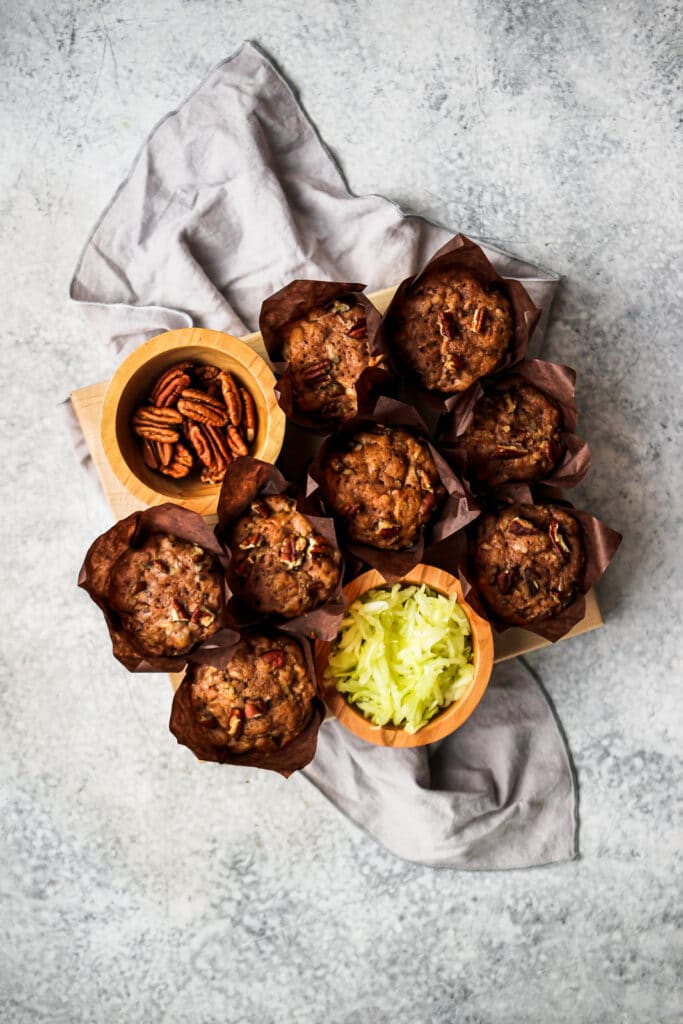 Zucchini Tips
Any time you are baking with zucchini, you want to get out most of the excess water to prevent your recipe from having a dense and gummy texture. It's just not good otherwise. Here are a few tips:
Start with small or medium zucchini if possible. These are best for baking since the seeds are minimal and very small.
If using a very large zucchini, be sure to cut out the entire inner seed chamber because you do not want seeds or the pithy middle in your muffins.
Peel your zucchini before grating, unless you want the green specks throughout. I prefer the look without too much green.
I like to use a box grater to grate my zucchini but a food processer with the grater will also work. Using a box grater takes less time to clean up afterwards!
Let the grated zucchini drain over a fine mesh sieve and press out excess water.
You may also want to pat dry with paper towels to remove any extra water.
Do not add extra zucchini than what the recipe calls for. This will alter the texture and add too much moisture.
These muffins really are the perfect transition from summer to fall! The zucchini paired with the apple and cinnamon is truly a delight! Be sure to check out my cinnamon swirl zucchini bread or lemon zucchini bread if you like zucchini recipes. They are favorites!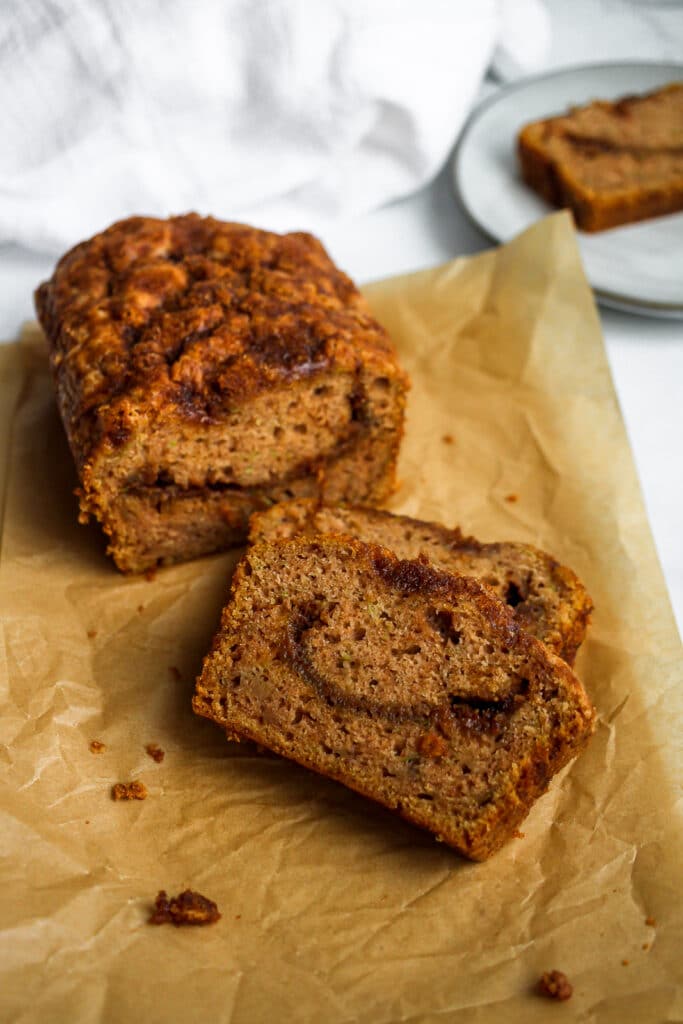 The recipe for cinnamon swirl zucchini bread shown above can be accessed here!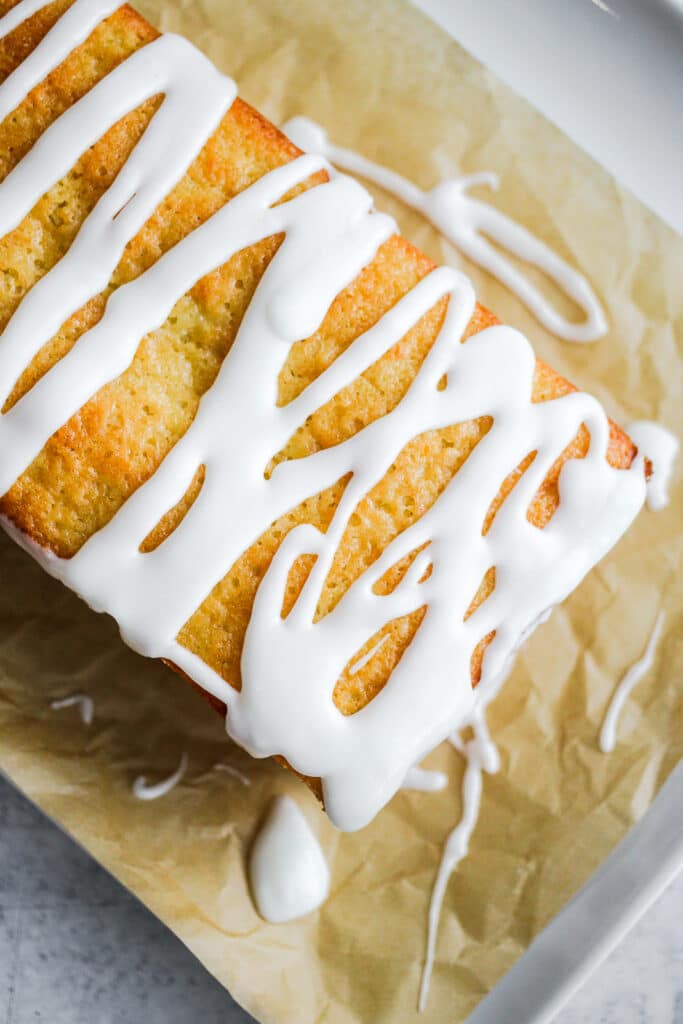 The recipe for the lemon zucchini bread can be accessed here.
These muffins though, they will not disappoint either!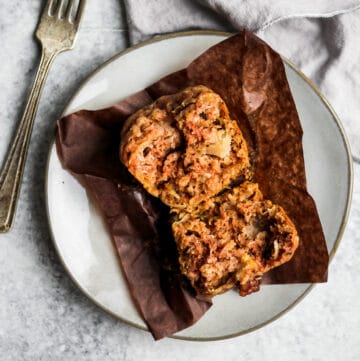 Zucchini Coconut Muffins
These perfectly moist zucchini muffins feature coconut, pecans or walnuts, apple, and cinnamon! They are especially delicious with some butter but are delicious on their own!
Ingredients
1

cup

sugar

3

eggs

⅔

cup

oil

2

teaspoons

vanilla

2

cups

all-purpose flour

1

teaspoon

baking soda

2

teaspoons

cinnamon

2

cups

peeled and grated zucchini

1

large apple

peeled and finely chopped

¾

cup

sweetened coconut flakes

¾

cup

walnuts or pecans

chopped

Additional chopped walnuts or pecans for garnish

optional
Instructions
Preheat oven to 350° F and line your muffin tins with cupcake liners or parchment baking cups.

In a large mixing bowl, whisk together the sugar, eggs, vegetable oil, and vanilla until thoroughly combined.

In a separate bowl, combine the flour, baking soda, and cinnamon. Add to the wet ingredients and mix just until combined.

Stir in zucchini, apple, coconut, and nuts. Do not overmix.

Scoop the batter into a muffin tin lined with baking cups so they are about ⅔ of the way full. Add chopped walnuts or pecans on the top of each muffin, if desired. Bake for approximately 17-20 minutes or until a toothpick inserted into the center comes out clean.
Notes
See tips in the content above for perfectly grated zucchini for this recipe.
The yield is approximately 18-30 muffins, depending on size of baking cups and muffin tins. I like to use large parchment baking cups, which yields closer to 18 muffins. A standard sized muffin liner would yield closer to 24-30 muffins.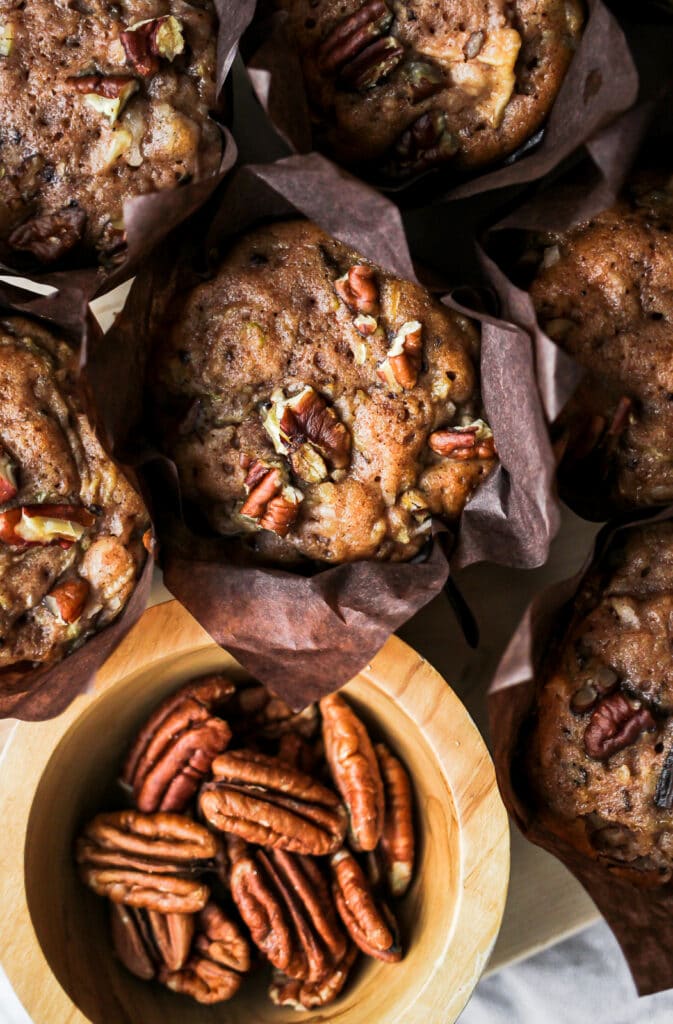 Be sure to check out these other great posts!