As far as lemon treats go, I love them! Lemon is such a refreshing flavor that I am honestly happy to eat anytime of year. Since I still have an abundance of zucchini, I figured why not try making a loaf of lemon zucchini bread. Let's just say it was one of my best ideas lately!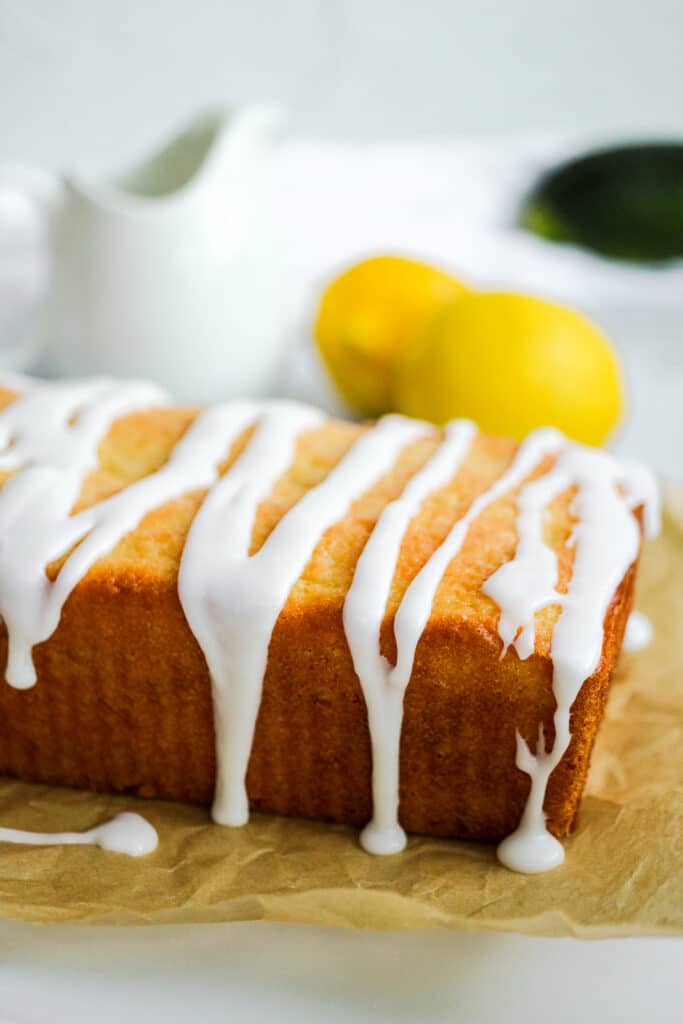 About this Lemon Zucchini Bread
Since I have had so much luck with my cinnamon swirl zucchini bread (recipe here), I used it as the foundation of this recipe. The ratios of sugar, vegetable oil, and zucchini work really well together in producing a moist loaf without being gummy. I have tried zucchini bread recipes in the past that ended up tasting a little bit too much like a vegetable. They weren't good.
This bread bakes up into a delicious, light loaf with the perfect amount of lemon flavor thanks to lemon zest and juice from a fresh lemon. It is honestly quite similar to cake! To make it even better, I highly recommend including the lemon glaze over the top. You may drizzle it or spread it depending on your preferences. Either way, it is simple to make and really adds that zippy lemon flavor that you want. The stark white glaze looks beautiful too!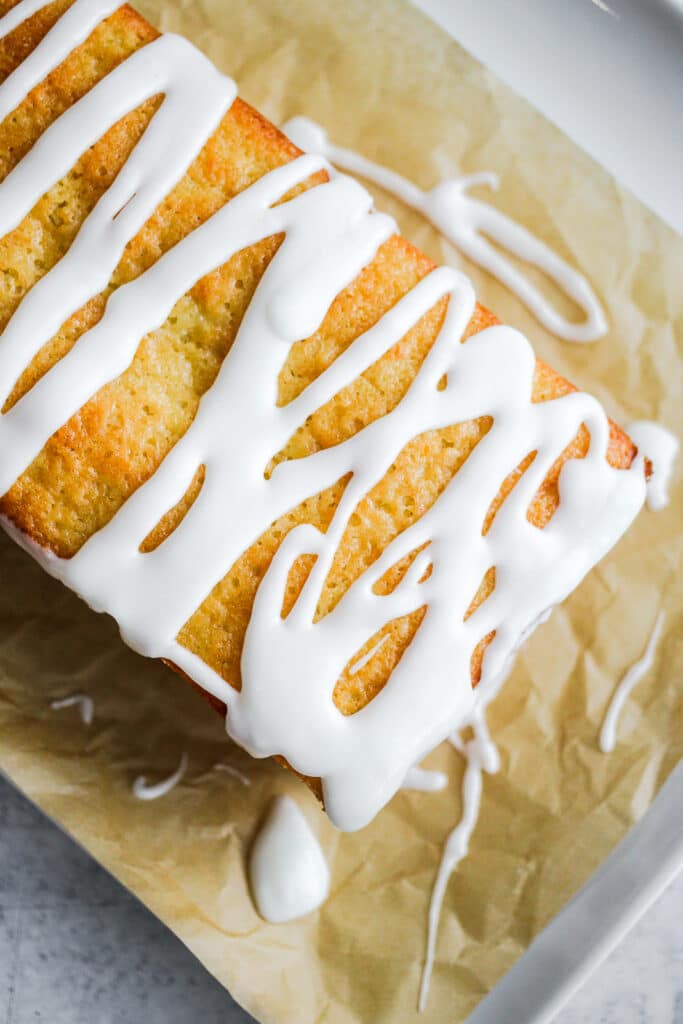 Zucchini Tips
Like with any of my zucchini recipes, make sure you are using small to medium sized zucchini if possible. The large zucchini will work, but you will end up having to cut out all of the pithy seed chamber because no one wants seeds in their bread. That would be weird. It is also important to get the excess water out of your grated zucchini. You may do this by letting the grated zucchini sit in a fine mesh strainer and press with a spoon over a larger bowl or squeeze with some paper towels.
In addition, I also recommend peeling the green skin off the zucchini for this recipe. Even though the peel is nutritious, get the peel off. The green will really stand out in this loaf which may be unpleasant for some. This bread will look best as a subtle yellow color without all of that vibrant green.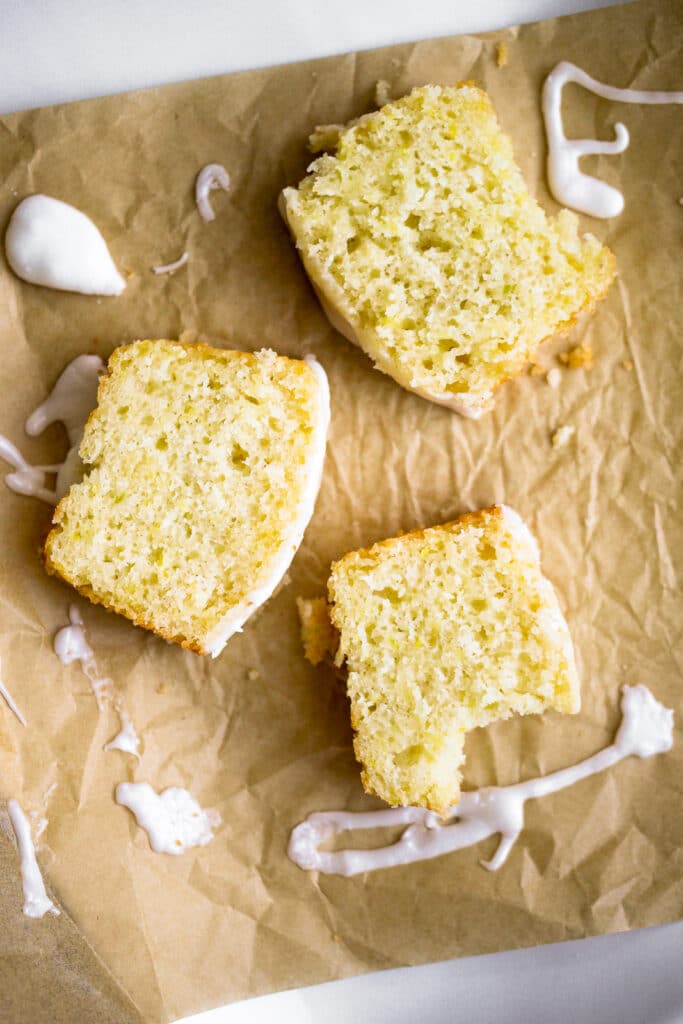 I hope you enjoy this luscious lemon zucchini bread as much as us! It really is a tasty treat to enjoy anytime of year, but especially summer when garden zucchini are plentiful. If you try this recipe, please tag me on Instagram @runtothetable and comment below to let me know what you think.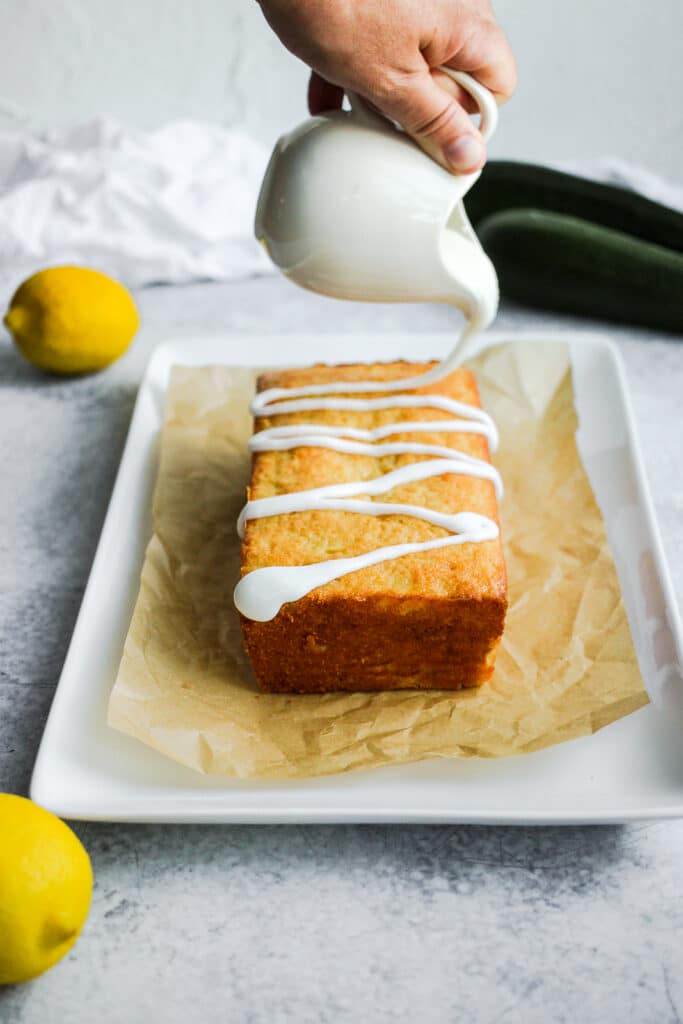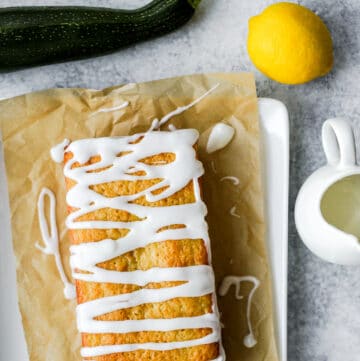 Lemon Zucchini Bread
Put your summer zucchini to good use with this perfectly sweet lemon zucchini bread. This moist and light bread will satisfy your sweet tooth and even contains some veggies!
Ingredients
Lemon Zucchini Bread Ingredients
1

cup

sugar

½

cup

vegetable oil

2

eggs

1

teaspoon

vanilla

Zest from 1 lemon

¼

cup

fresh lemon juice

1 ¾

cups

flour

½

teaspoon

salt

½

teaspoon

baking soda

1

teaspoon

baking powder

1

cup

peeled and grated zucchini

see note below
Lemon Glaze Ingredients
1 ¼

cups

powdered sugar

1

Tablespoon

fresh lemon juice

Up to 1 Tablespoon milk
Instructions
Lemon Zucchini Bread Instructions
Preheat oven to 350° F and prepare pans. Grease, spray, or place parchment paper in either two 7-⅜ x 3-⅝ inch loaf pans or one 9x5 inch loaf pan plus one mini loaf pan. Just make sure that you do not fill your pans more than ⅔ of the way full with batter.

Peel and grate your zucchini. Let drain in a fine mesh strainer and press gently with a spoon to remove excess liquid. Set aside.

In a large bowl, whisktogether sugar, vegetable oil, eggs, vanilla, lemon zest, and lemon juice untilthe mixture is combined and smooth. In a separate bowl, combine all dryingredients and mix until combined.

Gently stir all dry ingredients into the large bowl of wet ingredients and stir just until combined. Fold in the grated zucchini.

Pour the batter into the prepared pans, not to exceed ⅔ of the way full. Bake in the preheated oven until center is firm and a tester comes out clean. Bake times will vary depending on the size of your loaf pans. Small to medium loaf pans may take around 20-30 minutes and upwards of 55-60 minutes for a large loaf pan. 

Let cool completely before topping with lemon glaze, otherwise it will melt.
Lemon Glaze Instructions
Whisk together 1 cup of powdered sugar and the lemon juice. The glaze will be very thick. Thin with the remaining milk and powdered sugar until you reach your desired consistency. Add additional powdered sugar or milk as needed.
Notes
Recommend peeling the zucchini prior to grating, unless the green specks are desired in the finished product. Fine or coarser shreds of zucchini will work as long as it is well drained. Before adding the zucchini to the bread, place it in a fine mesh strainer and press out excess water using a paper towel. One medium zucchini will generally yield at least 1 cup. If using a large zucchini, remove the seed chamber before grating.
You may also bake the bread in a 9x9 inch cake pan. Bake times will vary from the times listed above. Depending on the type of pan (glass or metal), it may take upwards of 35 minutes to bake. Test for doneness by inserting a toothpick into the center and make sure it comes out clean.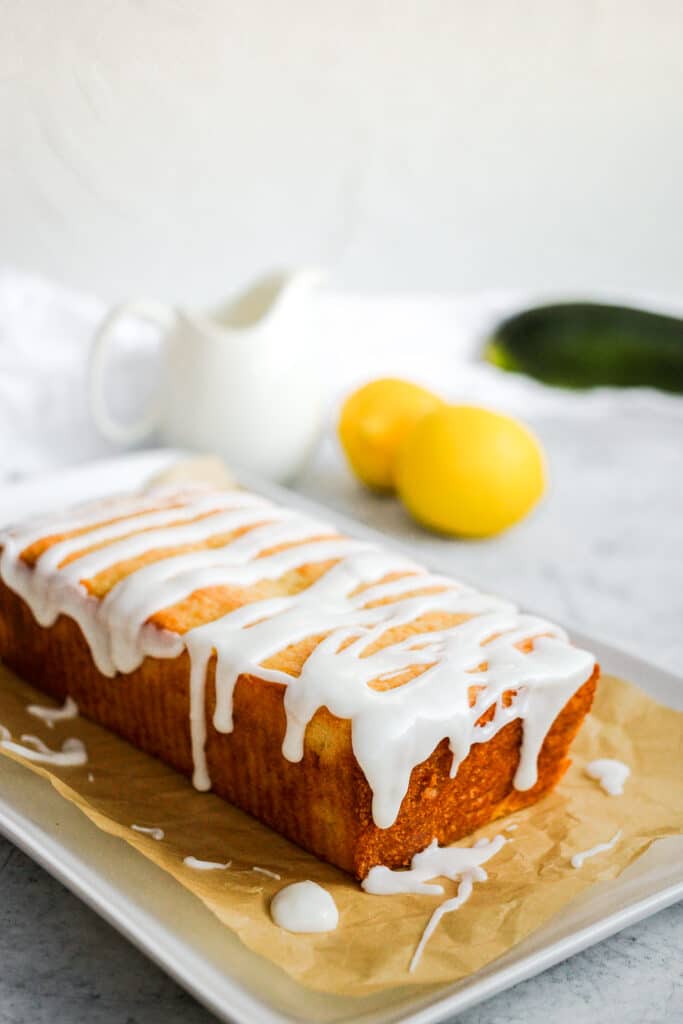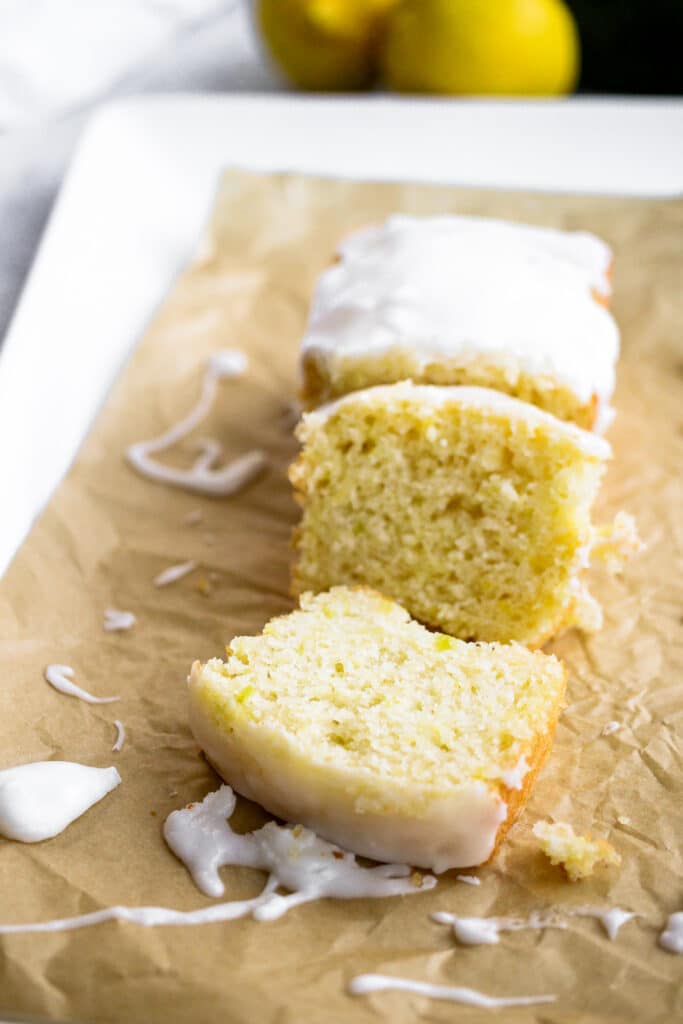 Be sure to check out these other great posts!