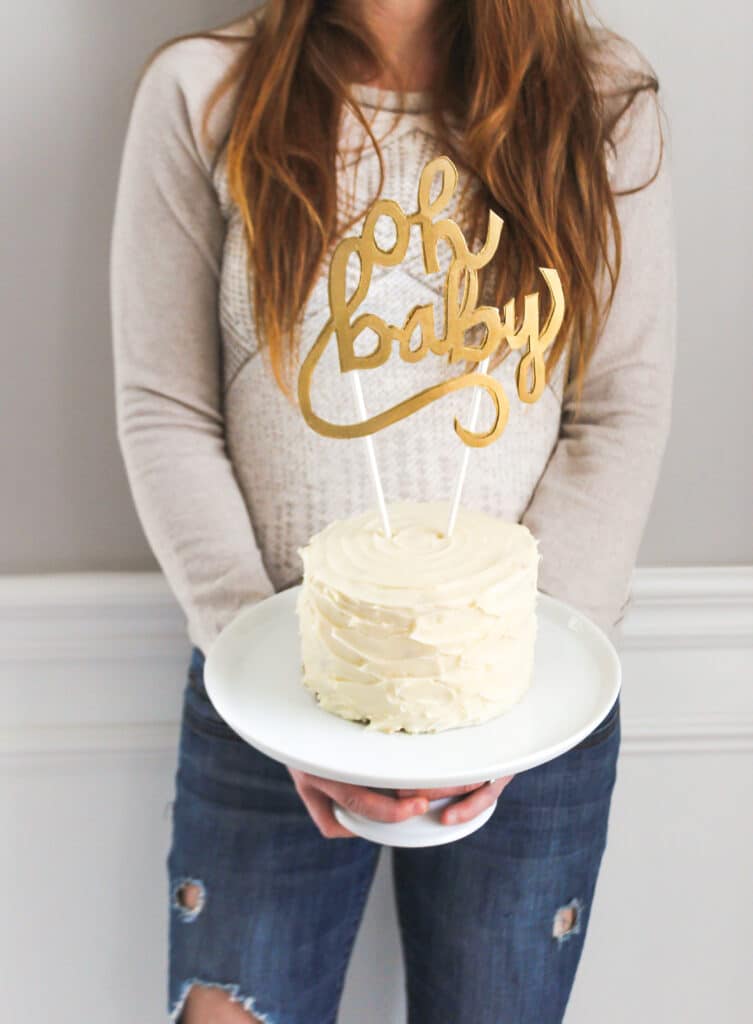 Rob and I are so thrilled to share our news that baby number 2 will be arriving in late September! We feel so blessed for our growing family and eagerly await this little bundle of joy. My due date is September 22, but if this baby is at all like Mitchy, the arrival may not be until October. Time will tell! Nonetheless, I am feeling so blessed about this pregnancy.
I am in my 16th week and really enjoying the second trimester! I just feel SO good and energized. Maybe I am even "glowing," as they say! I've shared a few highlights and interesting points of my pregnancy thus far. I don't mind getting a little personal.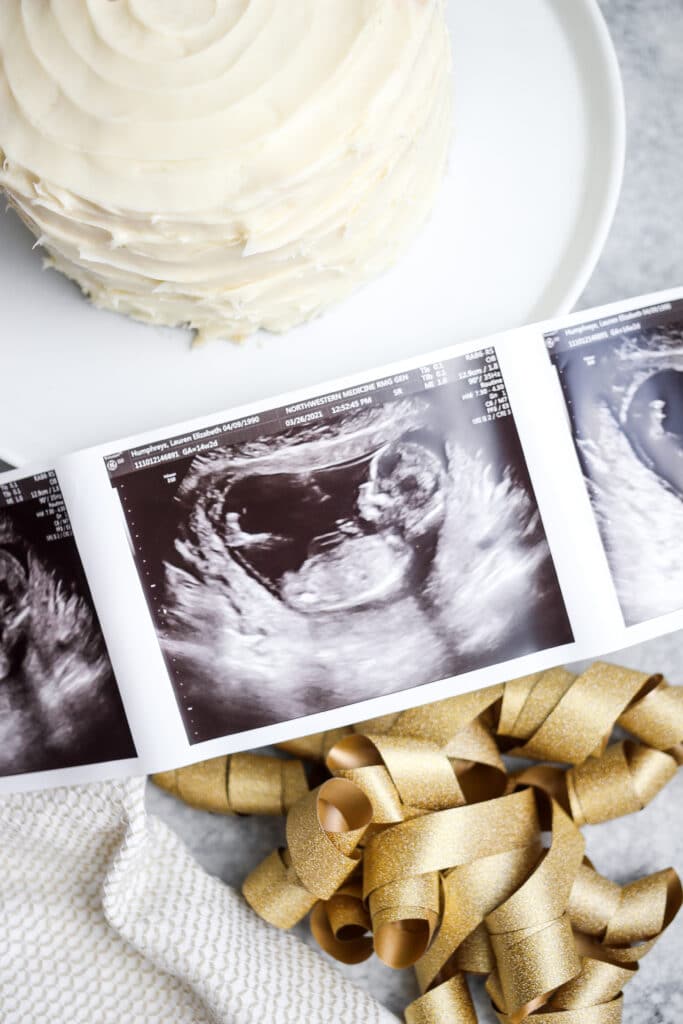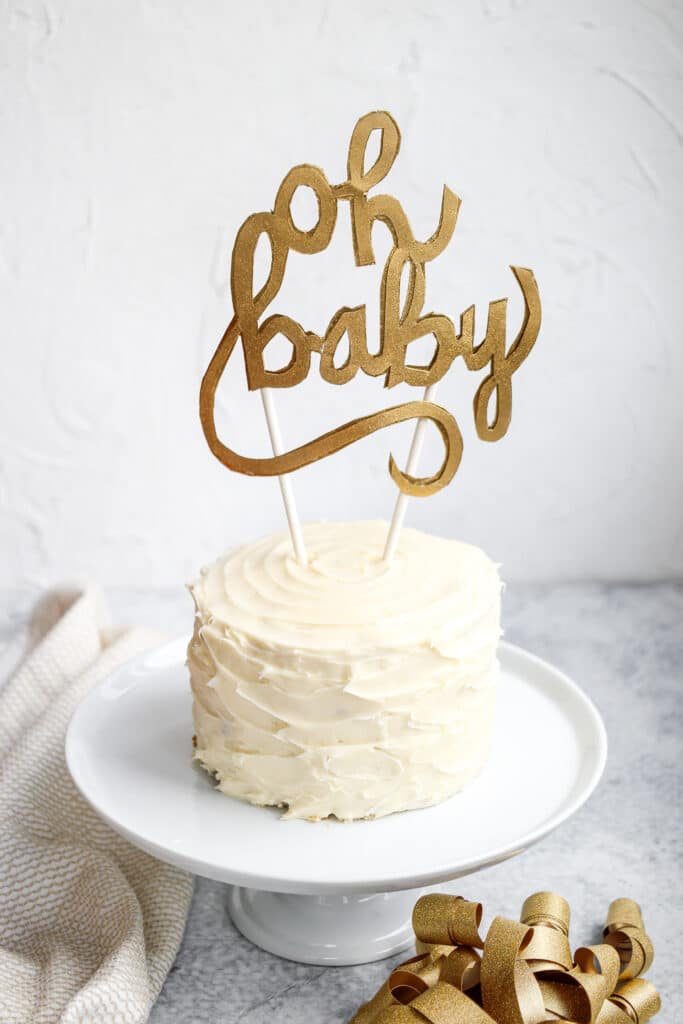 First Trimester of Pregnancy
Unlike my super easy first trimester with Mitchy's pregnancy where I had only 3 days of morning sickness, I had all-day nausea and extreme fatigue for pretty much the entire month of February. We also had sub-zero temperatures and lots of snow/ice making it difficult to be outside, so that didn't help either. For this reason, I am guessing that this baby is a girl. That's what the old wife's tale would suggest anyway. I am glad that portion of the pregnancy is behind me and that I am feeling like my normal self again!
Like during my first pregnancy, I am back on blood thinners. This is all preventative care resulting from an acute dural sinus thrombosis that I had back in July 2017. In laymen's terms, I had a blood clot in my brain, and the true cause was never determined. Since I have history of blood clotting and pregnancy increases the risk of blood clots, my hematologist and other doctors are keeping me on a daily injectable blood thinner called Enoxaparin. Thankfully, I have never had any issues with needles! I do not take blood thinners normally and will stop the blood thinners about 6 weeks postpartum. Though it's a minor inconvenience, it is keeping baby and me safe. I don't mind the slightest and am making the most of my funny bruises.
Here I am at 6 weeks pregnant: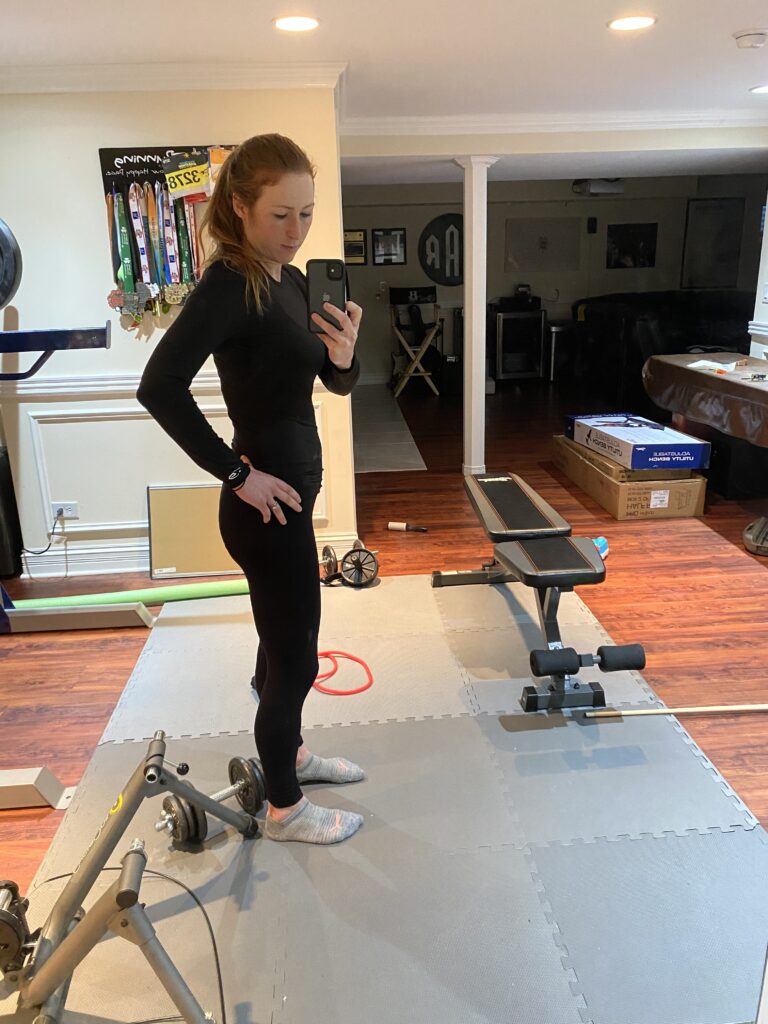 Here I am at 13 weeks pregnant: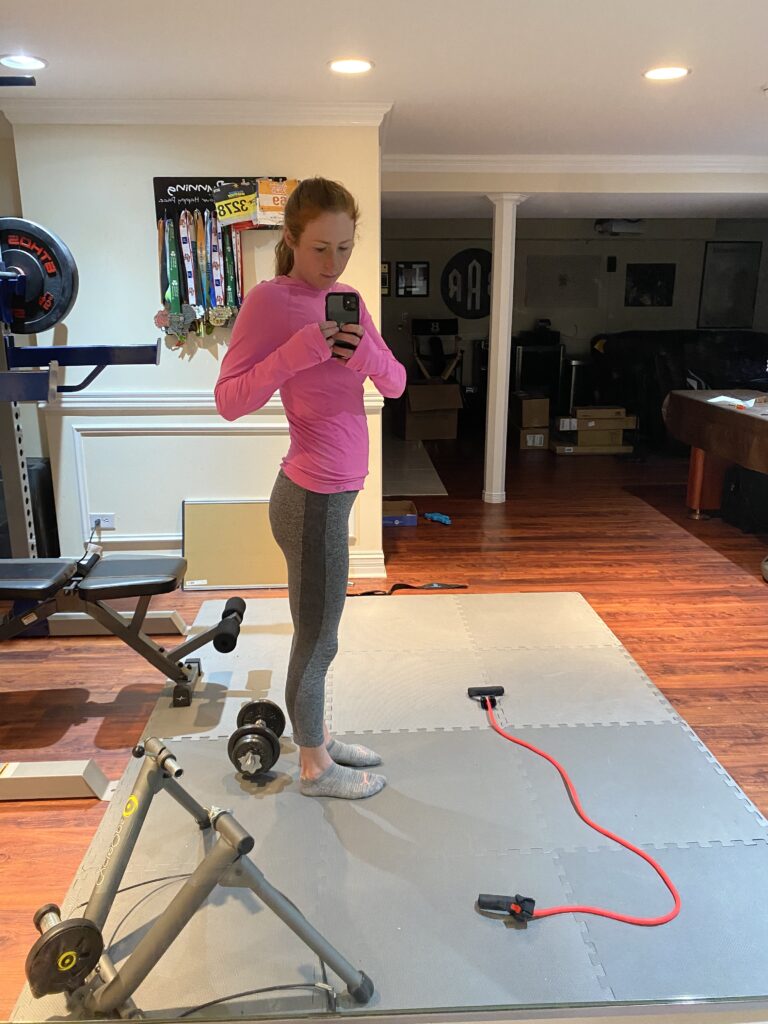 Running Update
As I mentioned above, I am still running and have full clearance from all of my doctors to do so. Exercise during pregnancy has numerous benefits for mom and baby, so I will keep at it as long as I feel good doing so. I even ran 8 miles over the weekend at an 8:31 pace. Thankfully, my energy levels are back and the nausea is gone. As my pregnancy continues, I know running will become more challenging, but I will adjust. I have already taken all pressure off myself in terms of pace and distance and am truly running for pure enjoyment. Running is one of my favorite outlets because I love to be outside and enjoy the fresh air and views.
As other exciting news, I also recently purchased a used BOB double stroller, which I already love. It's the Ironman model and is bright and sunny with yellow accents. I took it running with Mitchy already for a test run. It needs a little bit of a tune up but was only $150 vs $700+ for a brand new one. I really scored a great deal, especially since it's so clean and gently used. I look forward to using it all next year with the new baby and Mitchy.
From May 1st – July 1st, I will be participating in the "No Regrets" running/biking/walking challenge with my parents and sister, Olivia. Over the course of these 8 weeks, we have to complete a combined total of at least 750 miles. They may have to pick up the slack as my belly continues to grow. It will be so motivating to keep running and get in lots of walking this summer having a goal in mind. Plus, I don't want to let my team down! If you want to learn more about the challenge, I have linked it here!
Second Trimester of Pregnancy
I really plan to enjoy the second trimester and the remainder of my pregnancy! My first pregnancy with Mitchy was awesome, so I hope to have a similar experience. I am starting to show, and soon it will be super obvious to all! We had our first ultrasound at 14 weeks, and our 20 week ultrasound will be in early May. My question for you:
Should we find out the gender?
Rob and I have differing opinions on this…so please comment below what you think!
Also, Mitchy is so cute and already talking about the "bah-BAH" and points to my belly. Sometimes he even kisses it! I know it will come with some adjusting, but I cannot wait for him to be a big brother!
Here I am at 15 weeks: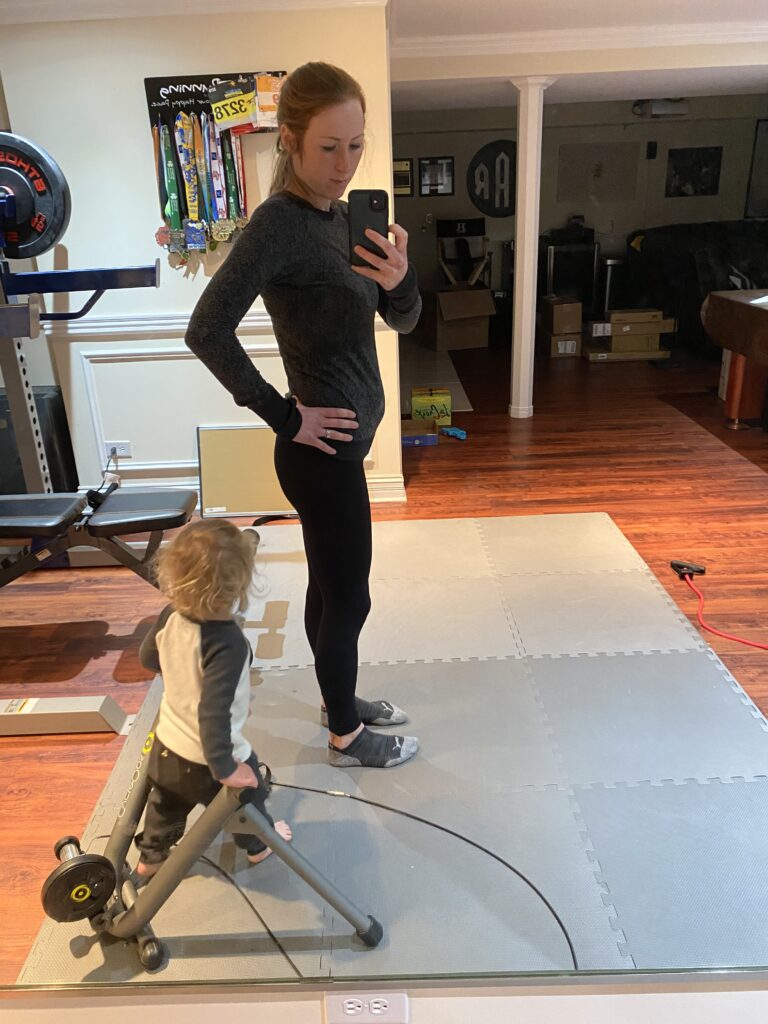 I'll do another update in the coming months! Thanks for reading!