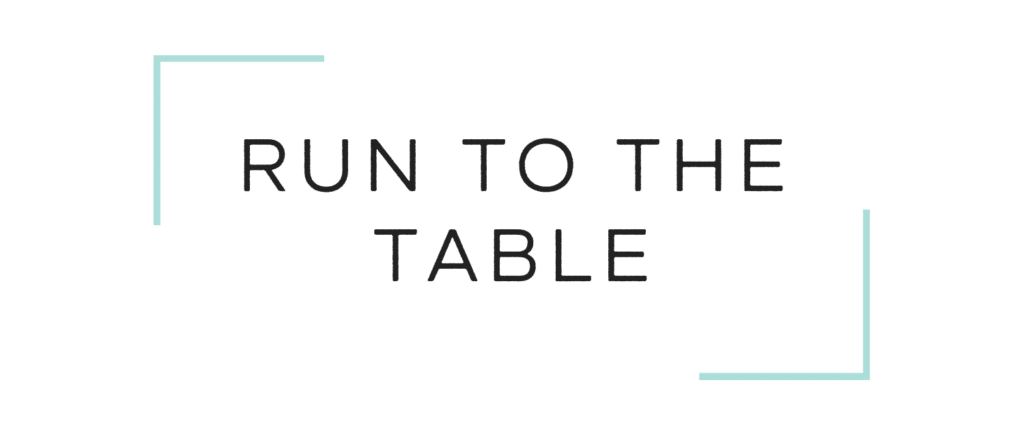 Welcome to Run to the Table (formerly Mitch8 Blog)! After about four years of blogging off and on, I am thrilled to officially be launching my new name and website! In addition, I plan to post more consistently on this blog and my social media pages. This includes Instagram, Facebook, and Pinterest. Please read on to know a little more about me plus some common Q&As about Run to the Table.
A little about me!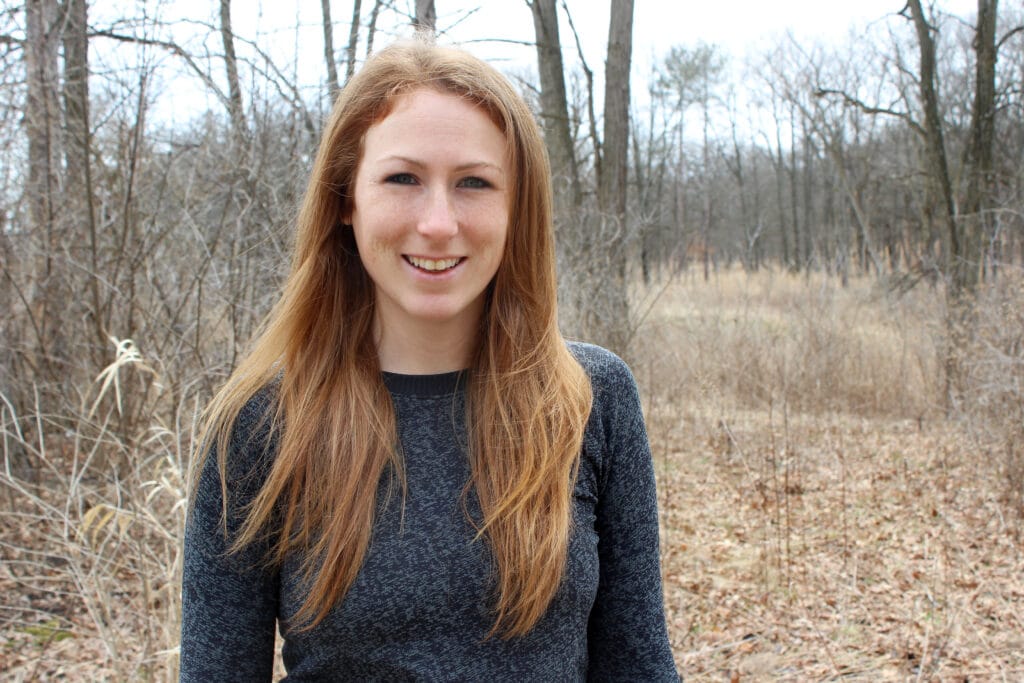 Before I delve into the Q&A, I first wanted to introduce myself officially, especially for those new here. My name is Lauren Humphreys. My husband, Rob, and I reside in the west suburbs of Chicago. We are not city people and enjoy the space and calmer atmosphere of our current home! We also have an almost 2-year-old son named Mitchell (aka Mitchy) and are due with baby #2 at the end of September! My pregnancy has been great so far, and we have lots to look forward to as the fall rolls around.
Here is a pic of Rob and me:
Professionally, I am a registered dietitian and worked in a regulatory position at a private label distribution company for nearly seven years. While working, I also completed my master's degree through an online program with Iowa State University, graduating in the summer of 2019. Go Cyclones! I am currently a stay-at-home mom to our son Mitchell and know I am blessed to have this opportunity. Each day is an adventure, and it is truly remarkable to see the world through the eyes of an extremely busy toddler! We play with tractors non-stop, including his ride-on tractor. He really is a farm kid at heart. Here is a recent picture of our little tractor-loving boy: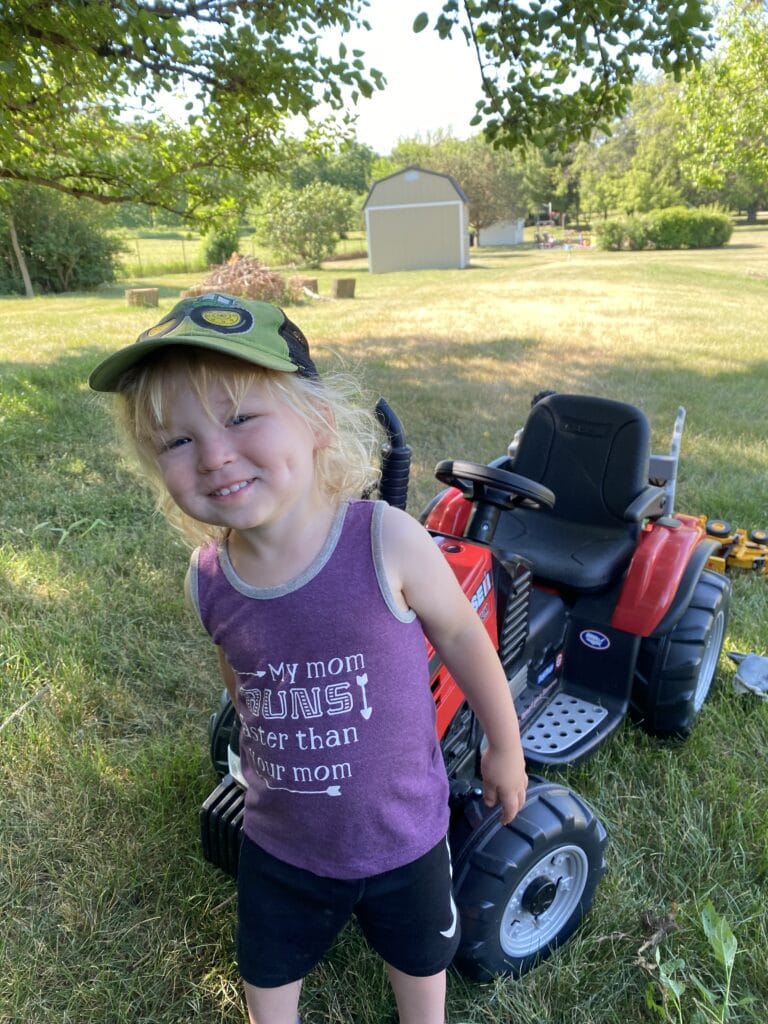 Speaking of farms, I was born and raised in rural, central Iowa. My family consists of my parents, David and Sharon, plus 6 kids – Jolene, Kelsie, Lauren (that's me!), Matt, Nolan, and Olivia. The family has grown and now includes several spouses and nieces/nephews. My siblings and I are below: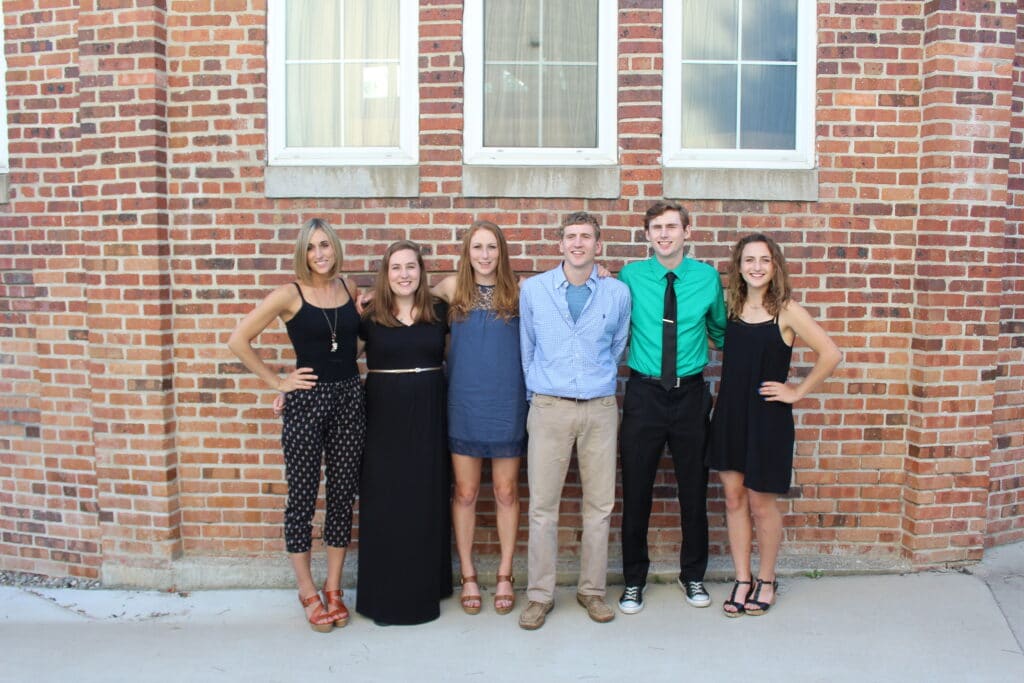 My immediate family all still resides in Iowa, and I love visiting as often as possible, even with the 5-½ hour drive. Fortunately, we live close to all of my in-laws. Family is just so important!
In terms of hobbies, I absolutely love to bake, run, and be outside as much as possible. I mostly post sweets, but I do post savory recipes from time to time. This includes some healthy dishes; I am a registered dietitian after all! I look forward to continue sharing family favorite recipes as well as new treats on this blog.
My other favorite hobby is running! My running mileage is decreased these days during pregnancy, but I plan to keep running as long as it feels good. During my pregnancy with Mitchy, I ran the entire duration – even 1 mile at 41 weeks-plus! For those who follow my Instagram stories, you are familiar with seeing my running stats! I will keep posting there. Post-pregnancy, I look forward to jumping back into running half and full marathons.
That's enough about me for now. Let's shift focus back over to Run to the Table. I promise you are going to love it!
Q&A
Why Run to the Table?
Run to the Table is a new and improved rebranded version of my original blog. My first blog started back in April 2017 as Mitch8 Blog, which was named after a family connection and the "8" members of my immediate family representing my parents, my siblings, and me. As time went on, I knew I needed to make some changes to reflect what the blog is about plus be more fitting of my goals. It was actually my mom who came up with the name Run to the Table! This is the perfect name because:
I am an avid distance runner, so I love that it includes "run" in the title.
"Run to the table" implies that it's time to eat and that you want to get there fast, which is perfect for a food blog with lots of tasty recipes.
"Table" is also of great significance. When you're at a table, the time is spent with loved ones. I love how food brings people together, especially for meal times or celebratory events. My father-in-law recently finished building us this custom maple table from trees from his property in northern Michigan. It's so beautiful, and we can't wait to make countless memories around it!
What are some of the new features?
For starters, I switched my hosting domain from a website call Wix to WordPress. Wix was a wonderful website platform as a beginner but it lacks some key features I need moving forward to really grow my blog and improve the user-experience. WordPress is significantly more complex to use from a development standpoint, but there are countless tutorials that help immensely. I am catching on fairly quickly, and Rob has been super supportive too! He did all of the initial work, which is way over my head. I am using the Feast bundle plugin for the design layout and WordPress Recipe Maker for the recipe cards. So far, I am thrilled with my progress and the overall look and feel.
Some of the new features that you as the reader can enjoy are below:
Jump to Recipe Button - Although, I really hope you read each post for helpful recipe tips!
Print Recipe Button – Having the option to print a recipe is so helpful. I usually work from my phone when looking at recipes, but I love printing off the really good recipes so I never forget them!
Social Icons – Each post will have clickable social icons that will easily take you to my social media pages where you can follow along.
Comment Box with Star Ratings – This feature is so important because it allows you to easily communicate with me about my recipes. It also helps me know if there are minor changes that I should make to my recipes! I really love hearing about your successes with my recipes, too!
Searchable Recipes by Category – I am still fine-tuning this section and transferring blog posts over, but this will help with searchability immensely.
Recipe Index – This is still a work in progress, but this feature will be coming soon!
Portfolio Page – If you are a brand or just curious, this will be a place showcasing my work and offerings. This page is still under construction but check back soon.
Improved Speed – This isn't something you will physically see, but faster websites are always appreciated. We are all busy people!
Sleek Layout – The new format is more intuitive to use and has a cleaner look and feel. Personally, I find the entire page easier to navigate too!
There are countless other features that WordPress offers that are less obvious to the reader but help me immensely, especially for long-term website maintenance and growth. You can continue to expect high-quality, tested recipes and beautiful food photography. I must say, my food photography has improved significantly over the years!
Will Mitch8 Blog still be accessible?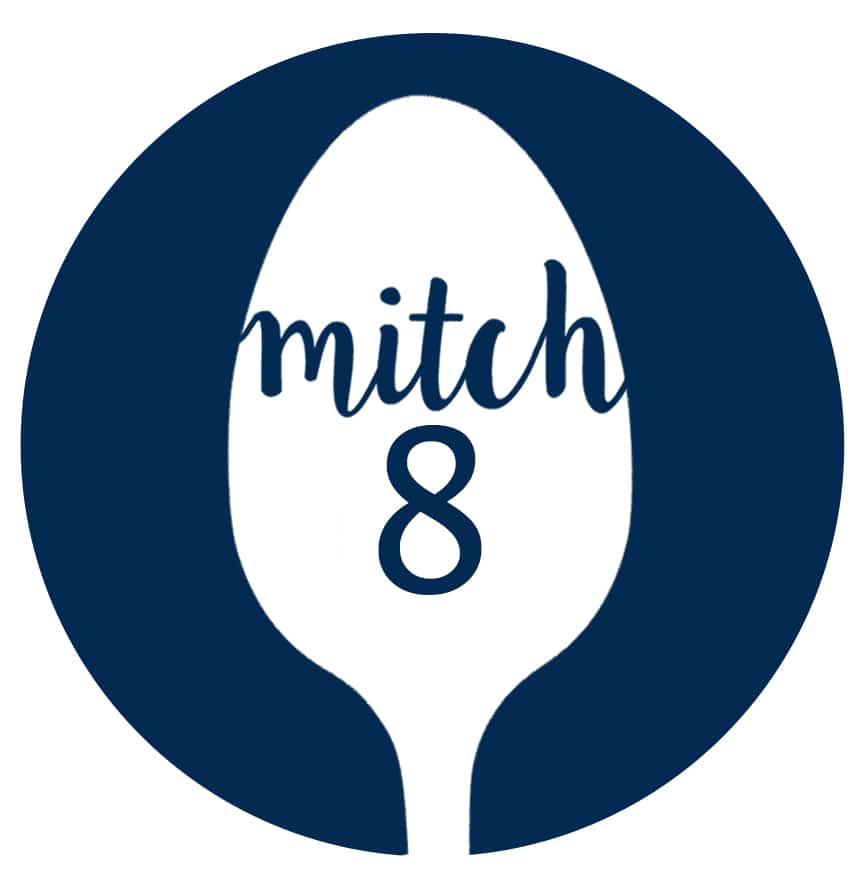 YES! I am going to keep my existing Mitch8 Blog website up and running until April 2022, so you can still reference recipes and posts there. However, all of the existing Mitch8 Blog recipes and posts will be transferred over to Run to the Table over the coming weeks and months. This is a manual process done solely by me, so please be patient. However, if you ever have difficulty locating a recipe on either site, feel free to email me at run2thetable@gmail.com! I am happy to help.
I have linked Mitch8 Blog here for easy access!
How can I follow you to stay up to date?
Please subscribe to Run to the Table by signing up for post updates via email! For now, you will receive an email every time I publish a new post, but I will be moving toward weekly updates down the road. I am thinking of running a giveaway of my favorite baking supplies to the first 150 email subscribers!
Additionally, please find me on social media if you don't already follow. I have included my links below to Instagram, Facebook, and Pinterest! Please be sure to tell all of your friends and family too!
Again, welcome to Run to the Table! This is my first true post on this blog, so thank you for reading! I can't wait to see how this blog grows over the coming months and years.
Thank you!
Thank you from the bottom of my heart for making this possible! Without my readers, this blog would not exist or have purpose. I truly appreciate YOU!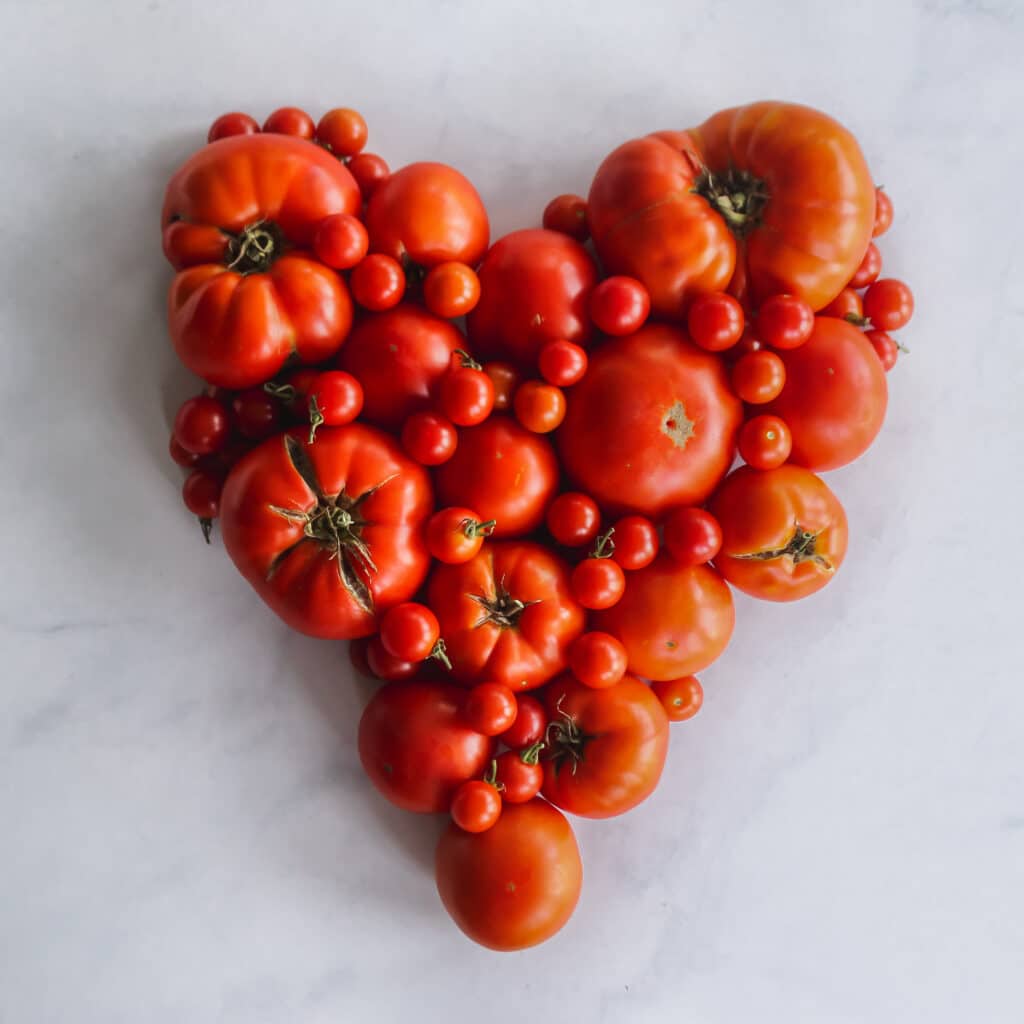 Be sure to check out these other great posts!