Retro recipes are making a comeback these days and for good reason, especially recipes like this old fashioned rhubarb crisp. Unlike some rhubarb crumble recipes, the crisp topping is thick, buttery, and actually stays crisp! It is the perfect balance of textures plus has sweet, tart, and buttery flavors. Even non-rhubarb fans seem to enjoy this recipe!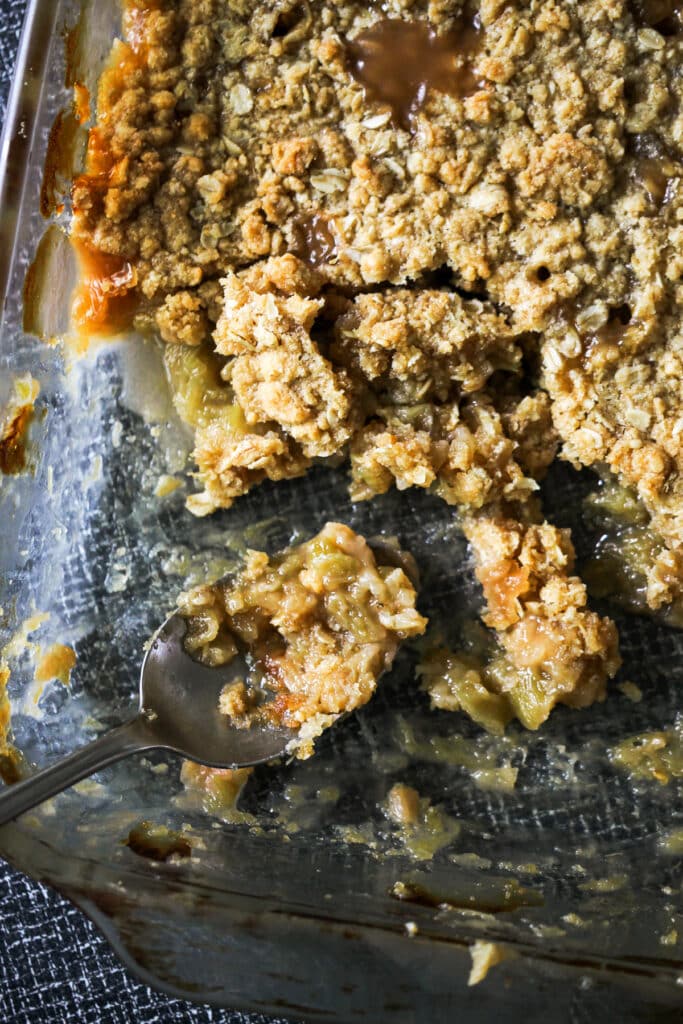 About this Old Fashioned Rhubarb Crisp
The ingredients needed for this recipe are simple, but it delivers a perfect bite with the sharp and tangy rhubarb paired with the buttery, sweet topping. Serve this dessert warm and topped with a generous scoop of premium vanilla ice cream to make it extra special.
Recipe FAQs
Can I use frozen rhubarb in this recipe?
For this recipe, stick to the fresh rhubarb. If you use frozen rhubarb, the crisp topping may become soggy.
How do I store leftovers?
I always recommend refrigerating leftovers to be consumed within a few days. Otherwise, you may freeze portions in freezer-safe storage containers for a sweet treat to enjoy at a later date!
What type of pan should I use?
For rhubarb crisp, I always recommend using a glass pan. Do not use an aluminum, copper, or iron pan since rhubarb is acidic and will react with these types of pan. This particular recipe should be made in a 9x13 inch pan for best results.
Do you have other rhubarb or crisp recipes?
Yes! If you like strawberries or fruit crisps, the recipes below are for you!
Easy apple crisp with oatmeal topping
Let's connect on my socials!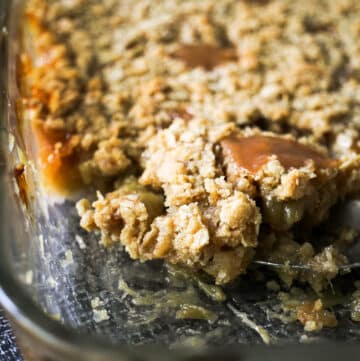 Old Fashioned Rhubarb Crisp
This classic dessert is perfect for spring when fresh rhubarb is plentiful! It is pure comfort food, especially when served warm and topped with vanilla ice cream. The sweet and tangy rhubarb is generously topped with a buttery and crunchy topping!
Ingredients
4

cups

diced rhubarb

1

cup

sugar

3

Tablespoons

all-purpose flour

1

cup

(2 sticks) salted butter

softened

1

cup

brown sugar

1

cup

old-fashioned oats

1-½

cups

all-purpose flour
Instructions
Preheat the oven to 350°F.

Prepare the rhubarb filling by removing leaves and cleaning thoroughly. Dice into small, uniform pieces. Mix with the sugar and 3 Tablespoons of all-purpose flour. Place the rhubarb mixture into a glass 9x13 inch baking pan.

For the crisp topping, mix the butter, brown sugar, old-fashioned oats, and flour. Mix with a pastry blender or two forks until the mixture has coarse crumbs and the butter is mostly incorporated. There should be large clumps.

Evenly distribute the crisp topping over the rhubarb. Bake for about 45-50 minutes or until the topping is lightly browned, crisp, and the filling is bubbly just around the edges. Serve while still warm with your favorite ice cream or whipped cream.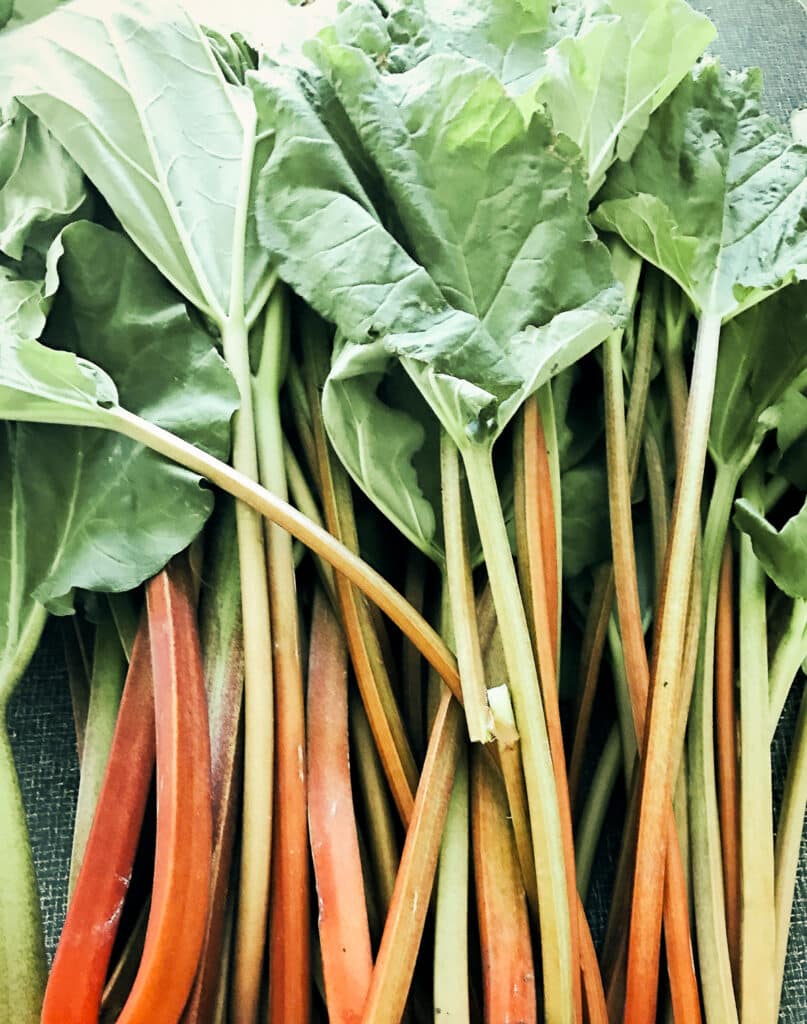 Be sure to check out these other great posts!