There a few essential recipes that every baker needs to know, and chocolate frosting is one of them. Whether it's for cupcakes, a cake, or brownies, it needs to taste great and spread easily. My go-to recipe for chocolate frosting is this easy fudge frosting! Just look at how beautiful it is!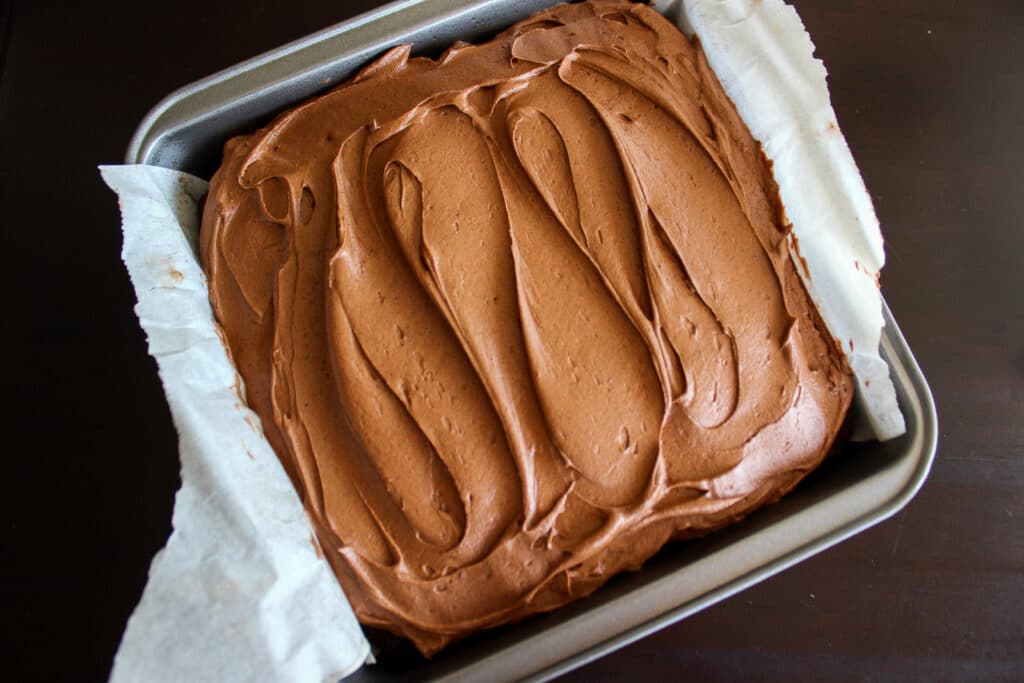 I consider it a "fudge" frosting because it tastes and looks like fudge. It is has just the right amount of chocolatey flavor, a creamy texture, and a beautiful color that contrasts nicely with dark cakes or brownies.
Believe it or not, I have had a hard time finding a chocolate frosting that I can consistently go-to. Chocolate buttercreams can end up lacking chocolate flavor or turn out with the wrong consistency. This recipe is great because it is uses ingredients you likely have on hand and comes together in about a half hour.
If you want this frosting for a sheet cake, keep it a bit on the thinner side for perfect swirls and use it on the cake immediately. If you want it for piping on a layer cake or cupcakes, you may need to add a little extra powdered sugar. You will know based on the consistency if it is right for the intended job.
Here are some photos to help make this easy fudge frosting:
Frost while still slightly warm for smooth swirls on sheet cakes: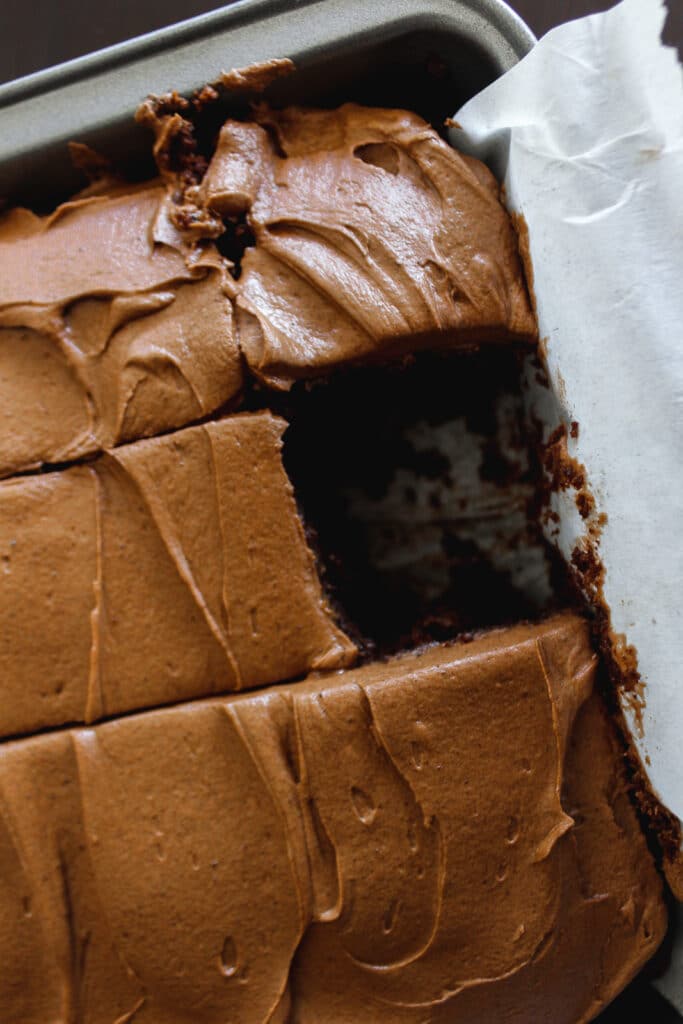 Frost while completely cooled and rewhipped for layer cakes and piping: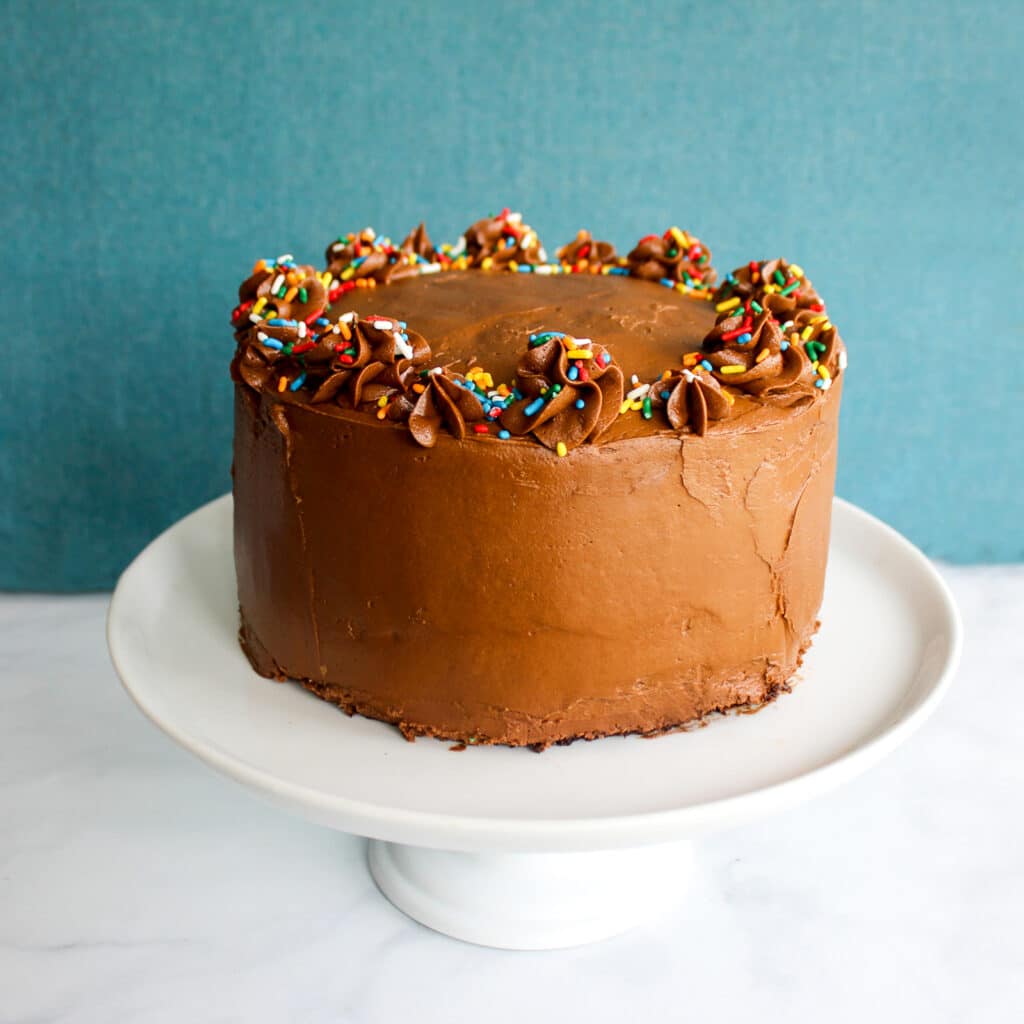 The cake shown above is a chocolate layer cake with a peanut butter mousse filling. The link to the recipe is here!
This recipe will frost either a 9 x 13 inch cake or the tops and sides of a 2-layer 8-inch cake. If you make this recipe, please let me know what you think of it! Tag me on Instagram @runtothetable, message me on Facebook, or send me an email at run2thetable@gmail.com. I love hearing from you!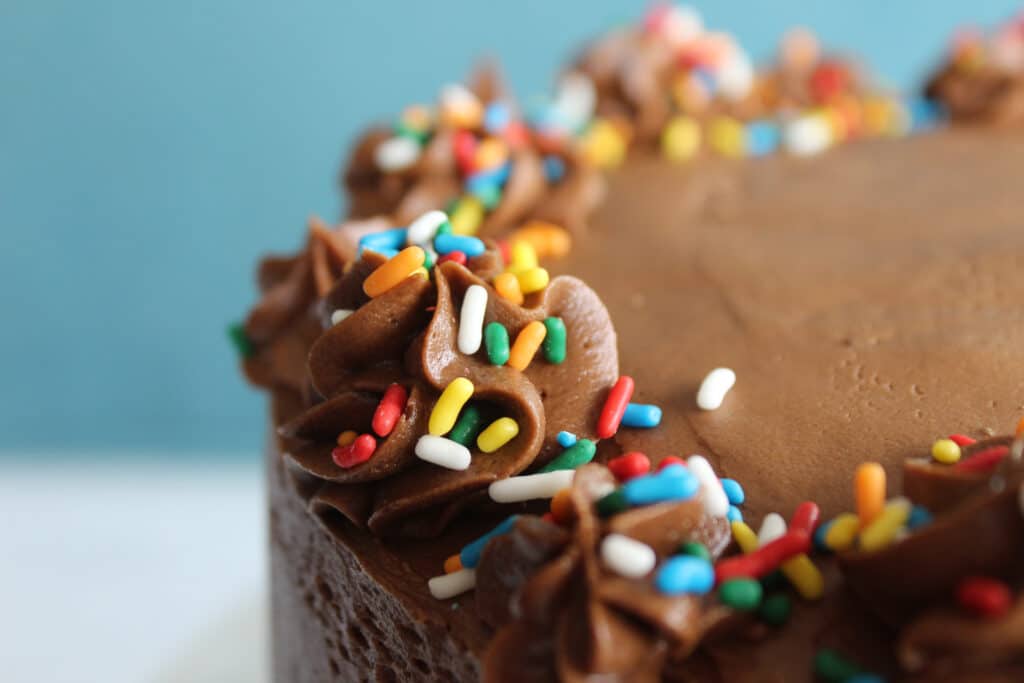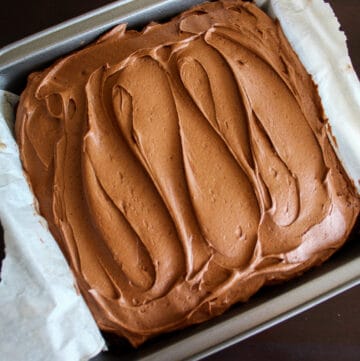 Easy Fudge Frosting
This silky fudge frosting is any chocolate lover's dream! The best part of this recipe is that is fuss-free for bakers of any skill level. All you need are simple ingredients and a mixer! Then get ready to swirl or pipe this luxurious frosting!
Ingredients
~4 ½ cups powdered sugar

½

cup

unsweetened cocoa powder

½

cup

(1 stick) butter, softened and cut into slices

⅓

cup

boiling water

1

tsp

vanilla

Pinch

of salt

optional
Instructions
Combine powdered sugar and cocoa in a mixing bowl. Add the butter, boiling water, vanilla, and salt. Beat with an electric mixer on low speed until combined.

Once thoroughly mixed, mix on high speed for about 2-3 minutes. Let cool for about 20 minutes or until your frosting is of desired consistency.

Rewhip with a mixer for a minute or two before spreading or piping on cake or cupcakes.
Notes
If the frosting is completely cooled, it may need to be rewhipped with an electric mixer for a few minutes until light and fluffy. It will be a nice and thick consistency for spreading and piping.
Step-By-Step Photos
Allow butter to soften: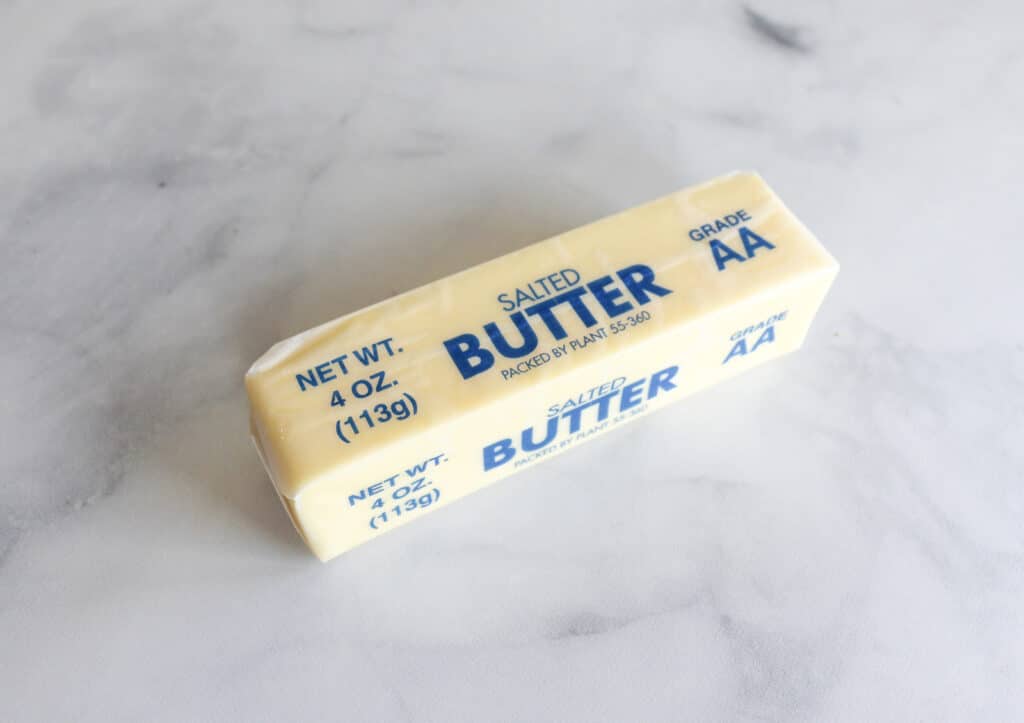 Cut into thin slices as shown below: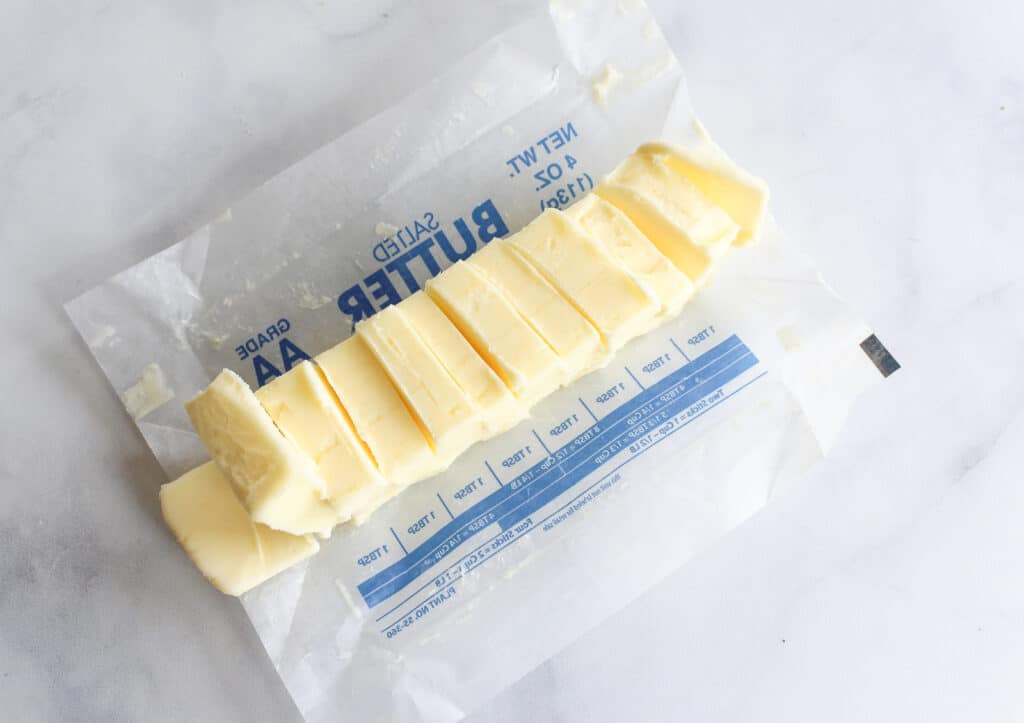 Combine the cocoa and powdered sugar:
Beat all ingredients until combined on low speed: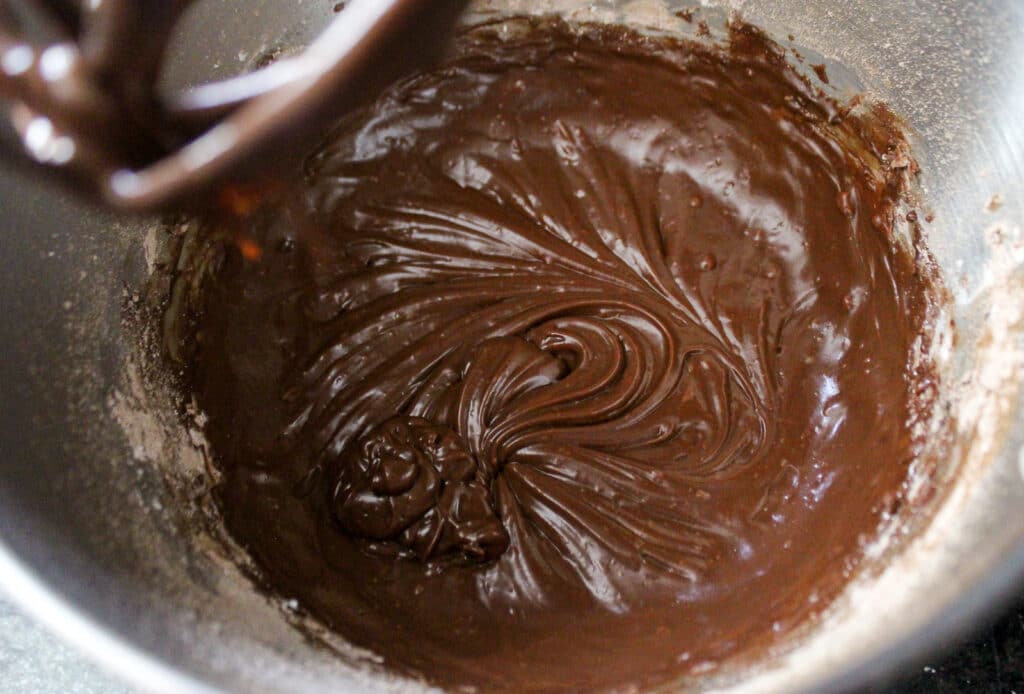 Mix on high speed for about 2-3 minutes: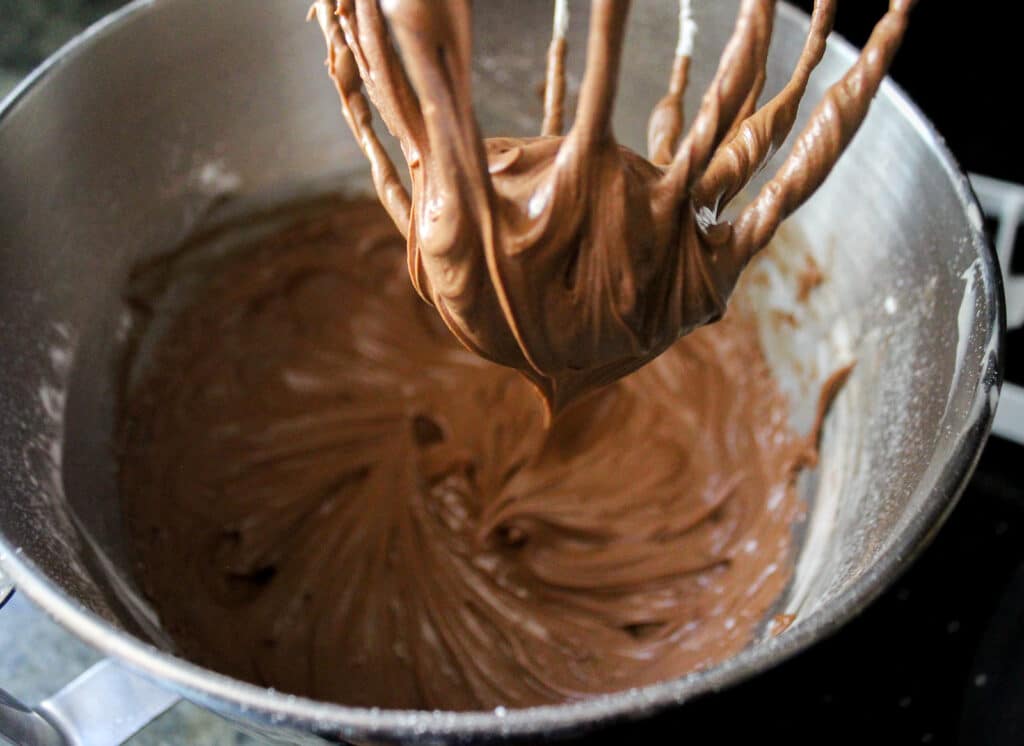 Let cool and rewhip until light and fluffy: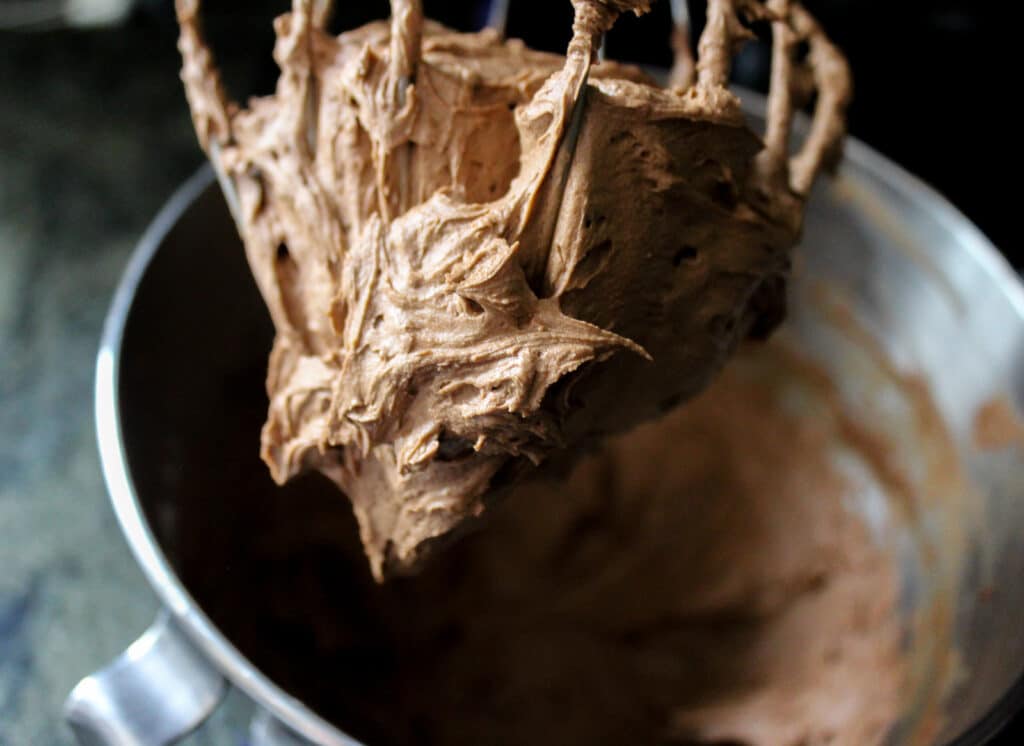 Use on sheet cakes, layer cakes, or cupcakes: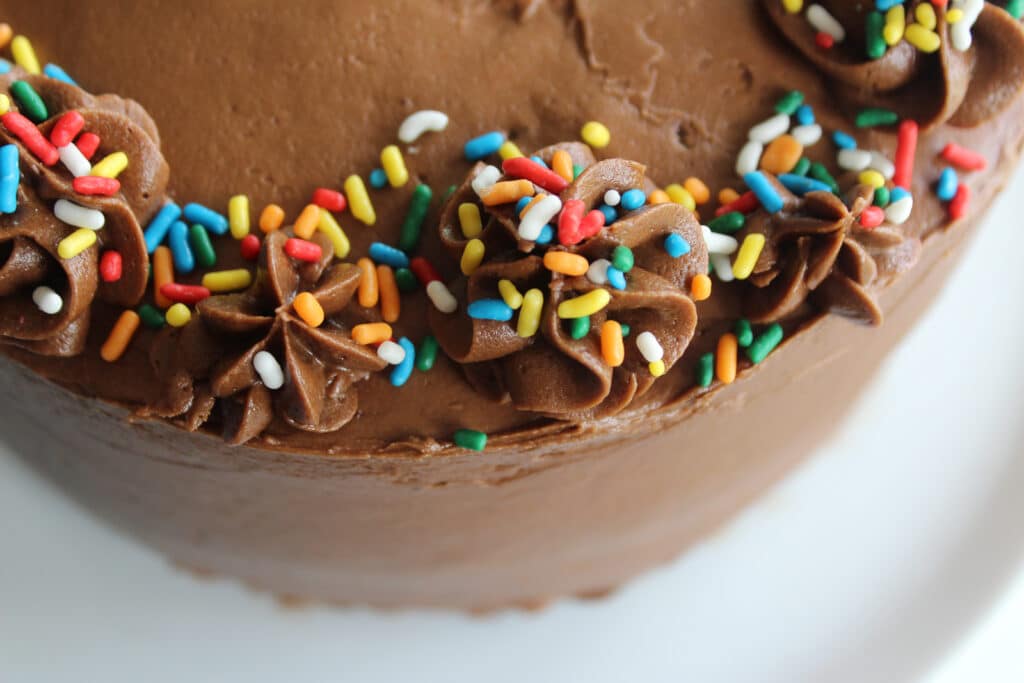 You will also want to check out these other great posts!