I have been severely neglecting my sourdough starter Marty. Yes, he is named. Apparently it's something you do if you have a sourdough starter. Since I haven't baked an actual loaf of sourdough bread in months, I have been using the discard to make some tasty sourdough discard recipes instead. These sourdough discard flatbreads are one of my favorites.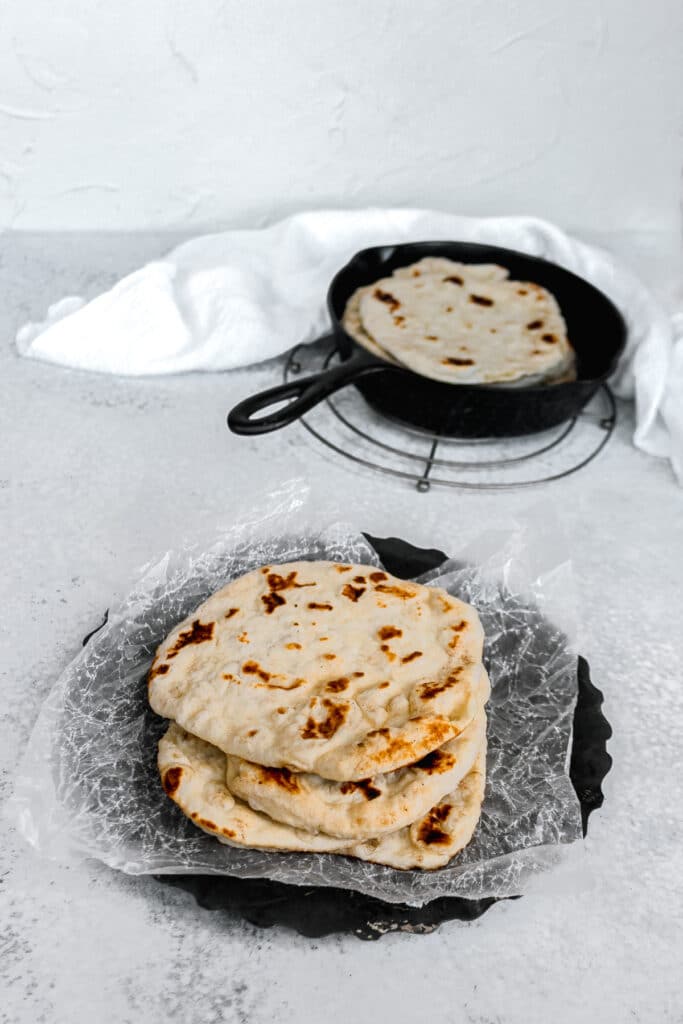 About these Sourdough Discard Flatbreads
This recipe does require the use of sourdough discard, and I have not been able to perfect a version that omits this ingredient. The sourdough discard adds the perfect tanginess to these flatbreads without being overpowering. They look so pretty once cooked and they are actually so simple to prepare!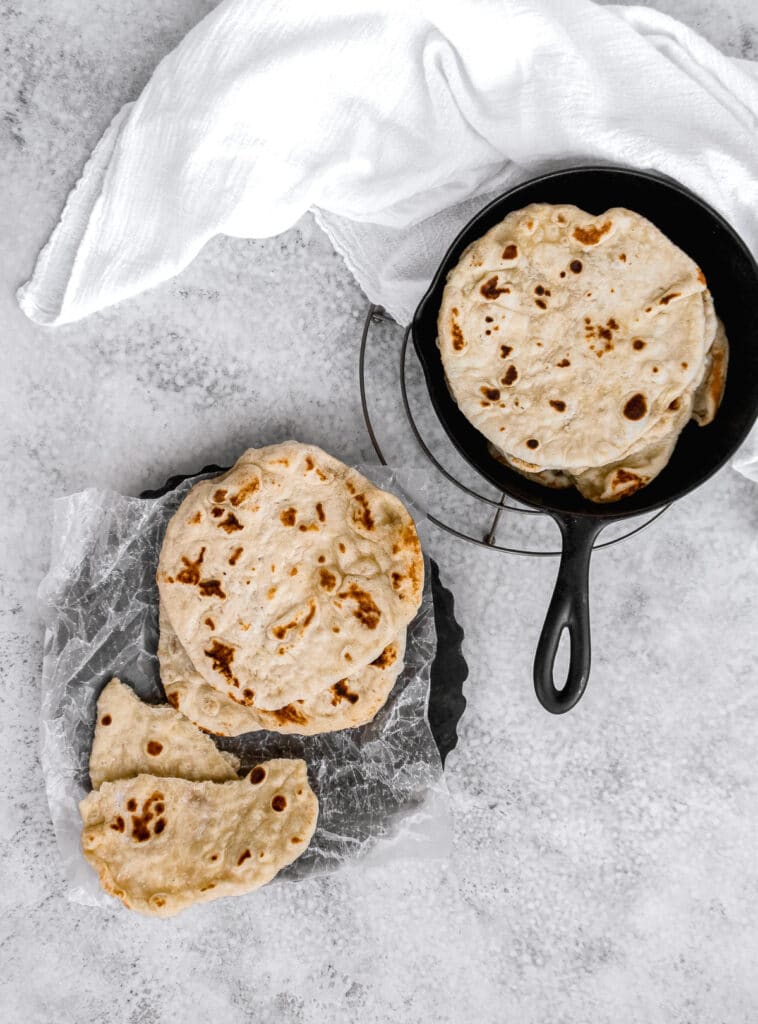 The sourdough discard flatbreads bread slightly chewy on the outside and nice and pillowy on the inside. They are extremely versatile and can be eaten as a dipper for hummus, as a wrap, as a pizza crust, or even plain. These are truly so good! If you haven't jumped on the sourdough bandwagon yet, I hope this gives you reason enough to try! I am also happy to pass some starter along if you are local.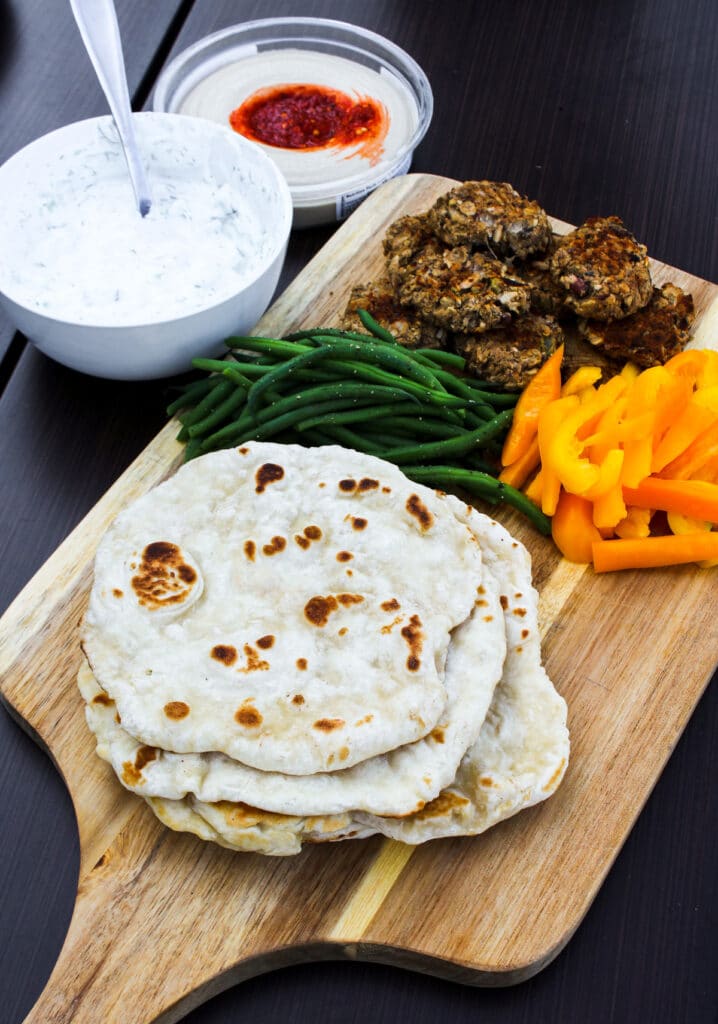 Recipe FAQs
I don't have cast iron skillet. What else may I use?
I tested this recipe using a cast iron skillet and an electric griddle. I highly recommend using a cast iron skillet, which produced better air pockets. An electric griddle will work, but the texture will be different.
How do I store leftovers?
Leftovers should be stored in the refrigerator. To rewarm the flatbreads, heat both sides in a skillet, toaster, or microwave, and they are as good as fresh!
Do you have other sourdough discard recipes?
Yes! You will also want to check out these spicy cheddar sourdough crackers. Recipe here!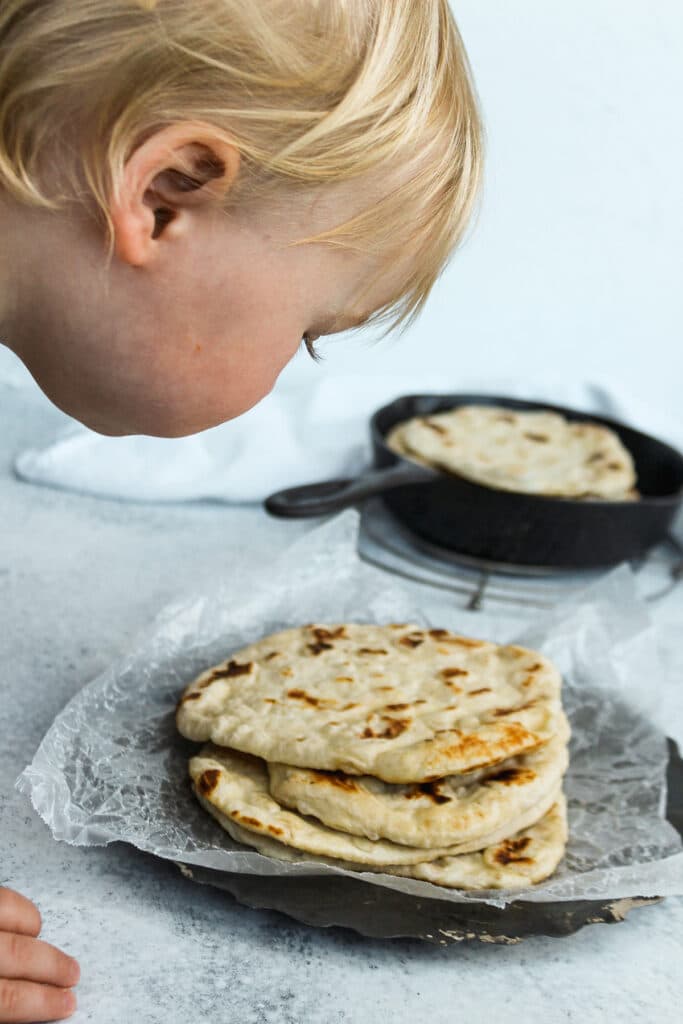 Sourdough Discard Flatbreads
Sourdough discard flatbreads are one of my favorite things to make with sourdough discard. They are a perfect with a smear of butter, as the crust for grilled pizza, or cut up with hummus! You could even warm them and use them for wraps!
Ingredients
1

cup

sourdough starter discard

½

cup

warm milk

¼

cup

sour cream

2

cups

all purpose flour

1

teaspoon

baking powder

Pinch

of salt

Softened butter

to use while cooking the flatbreads
Instructions
Mix together the sourdough starter discard, milk, and sour cream in a large bowl. Mix until smooth and combined.

In a separate bowl, stir together the flour, baking powder, and salt. Add the dry ingredients into the liquid mixture, and mix until the dough forms a ball. Add additional flour if the dough is too sticky. Gently knead the dough just until smooth. Grease the bowl, and cover the bowl with a towel.

Set in a warm place and let the dough rise for approximately 3-4 hours. Once dough has risen slightly, knead again gently on a lightly floured surface. Divide the dough into 8-10 dough balls.

Roll the dough balls into thin circles that are approximately ¼ inch (or thinner). Try to use the minimal amount of flour while rolling them out.

Heat a cast iron skillet over medium heat. Melt a thin layer of butter in the cast iron pan (about 1 tsp). Place the dough in the hot cast iron skillet. Cook for about 1 minute or until the dough is nice and bubbly. Turn the dough and cook the other side until cooked through, for approximately another minute. Allow to cool on a cooling rack.
Follow Along on my Socials
Step-By-Step Photos
Here is the risen dough: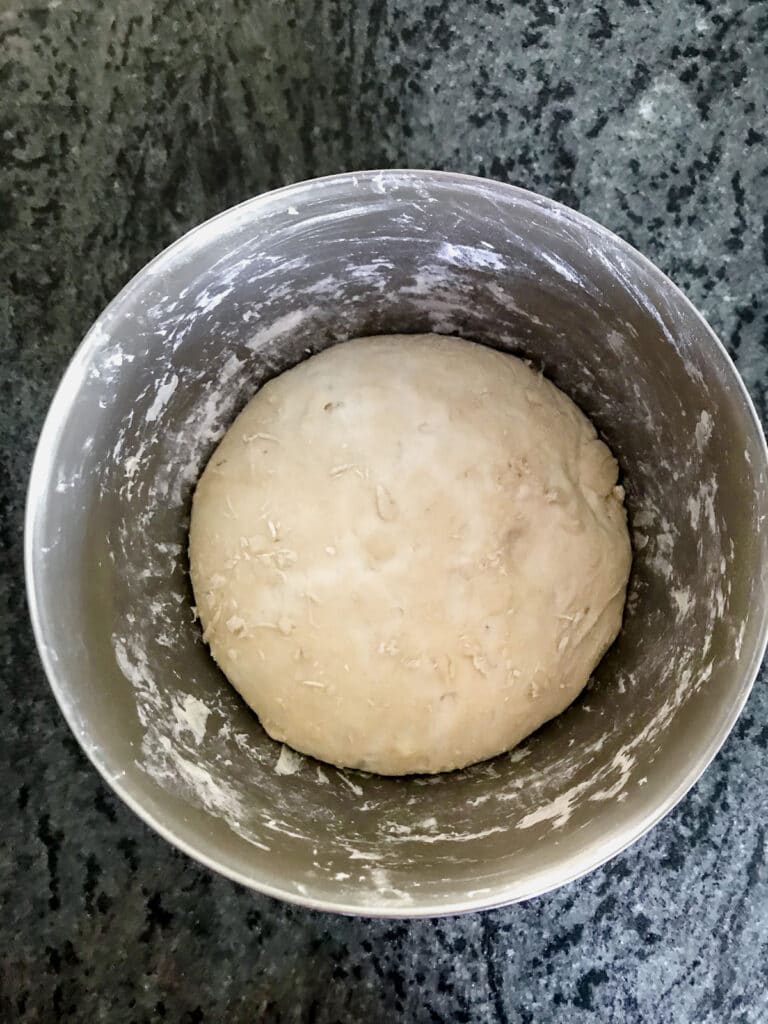 Divide into dough balls: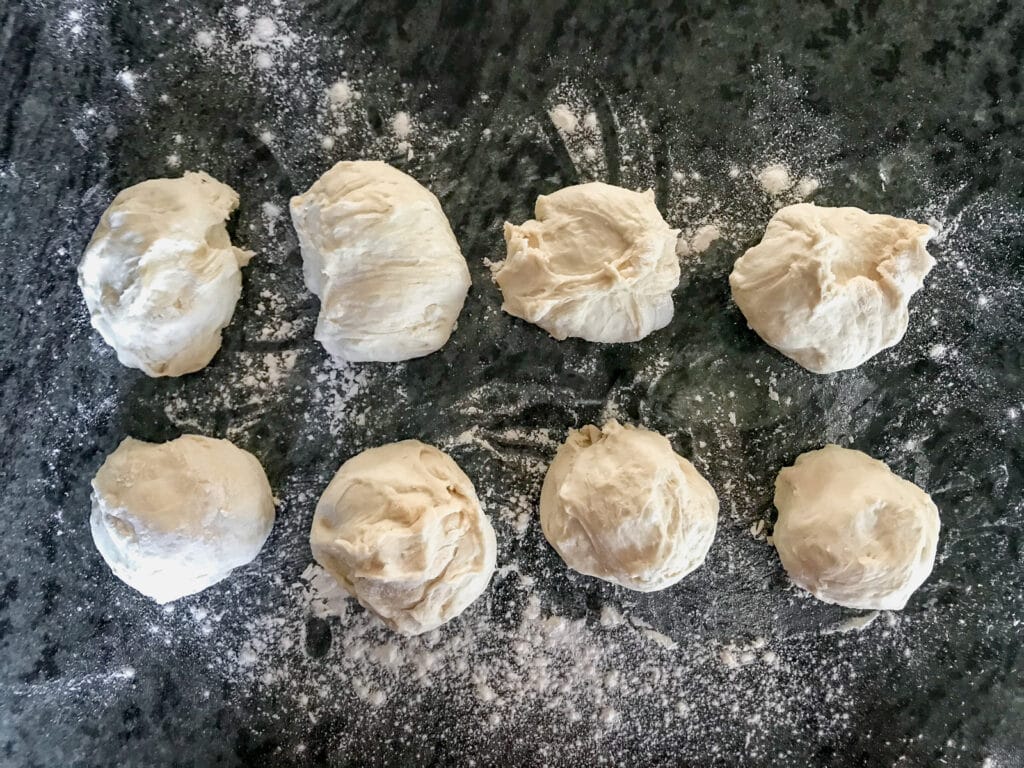 Roll out the dough to approximately ¼ inch (or thinner) circle: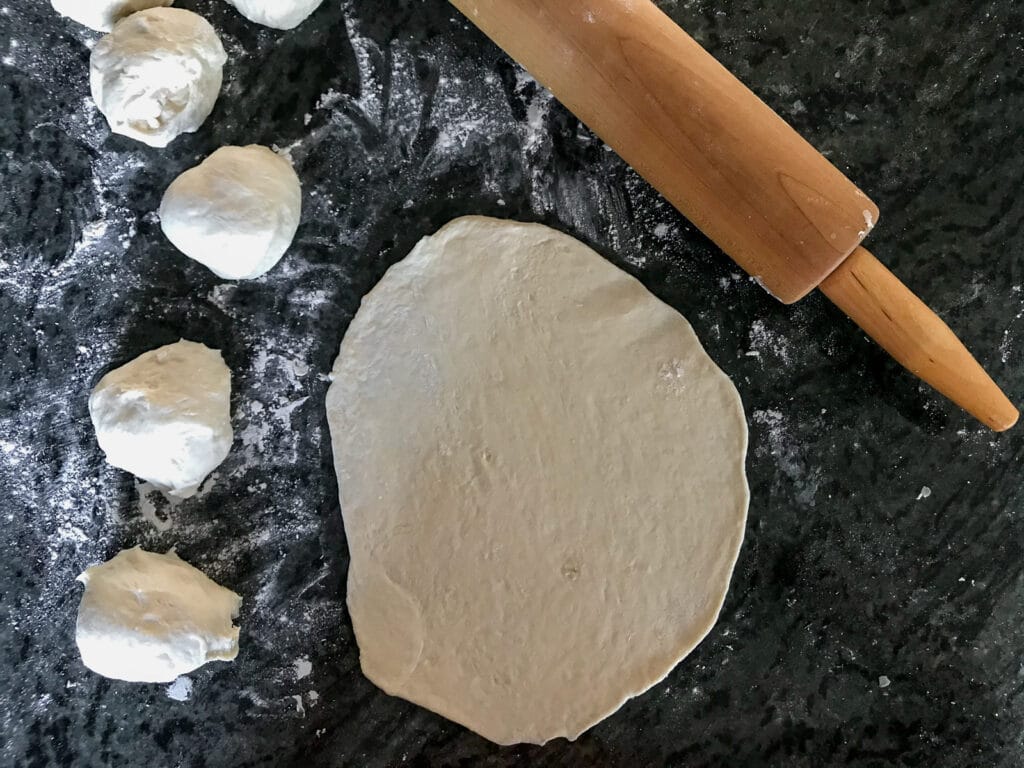 The dough should be thin and look like this: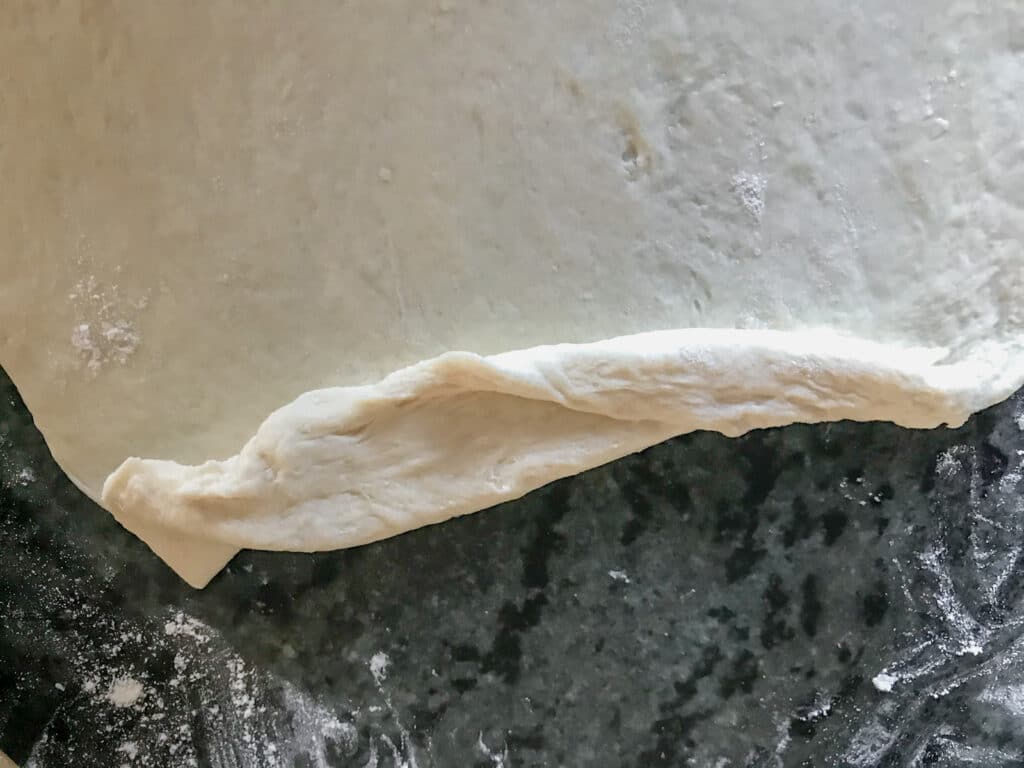 Melt some butter in the cast iron skillet. You need to add butter before cooking each flatbread: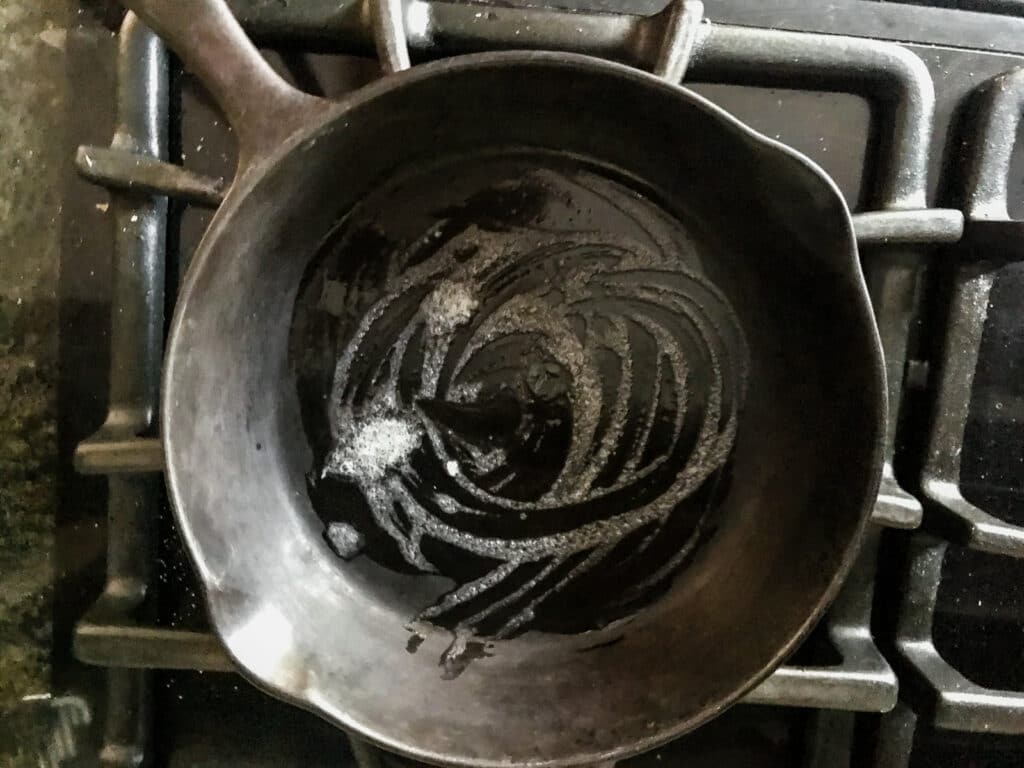 Let cool and enjoy!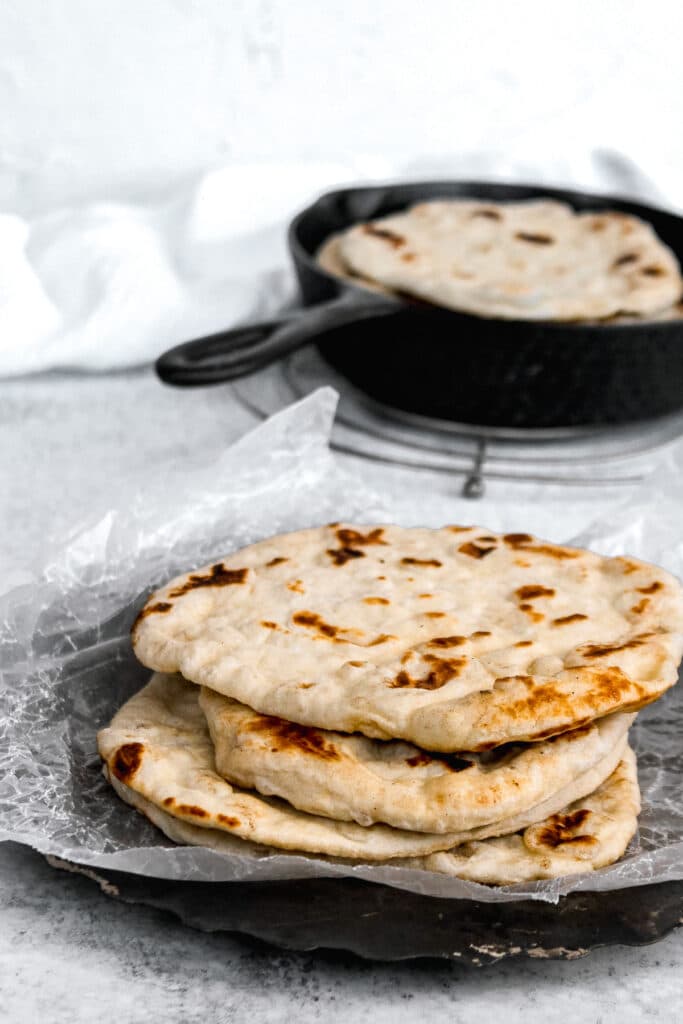 Be sure to check out these other great posts!