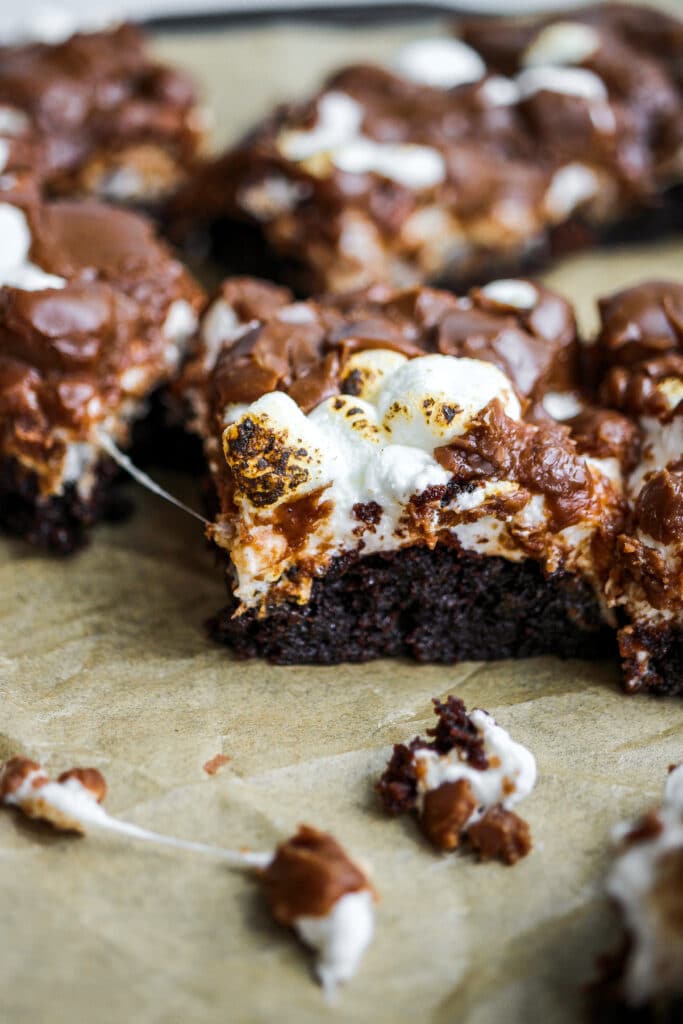 Summertime instantly has me thinking of marshmallow desserts! From the classic s'mores to rice krispie treats, a lot of summery treats feature marshmallows! A slightly less known marshmallow treat that we grew up enjoying are Mississippi mud brownies. Now, I don't know the backstory on these other than that they are a popular dessert in the South. Being from Iowa, I think we stumbled upon this concept thanks to an old Southern Living magazine. This was pre-cell phone and Pinterest days, obviously.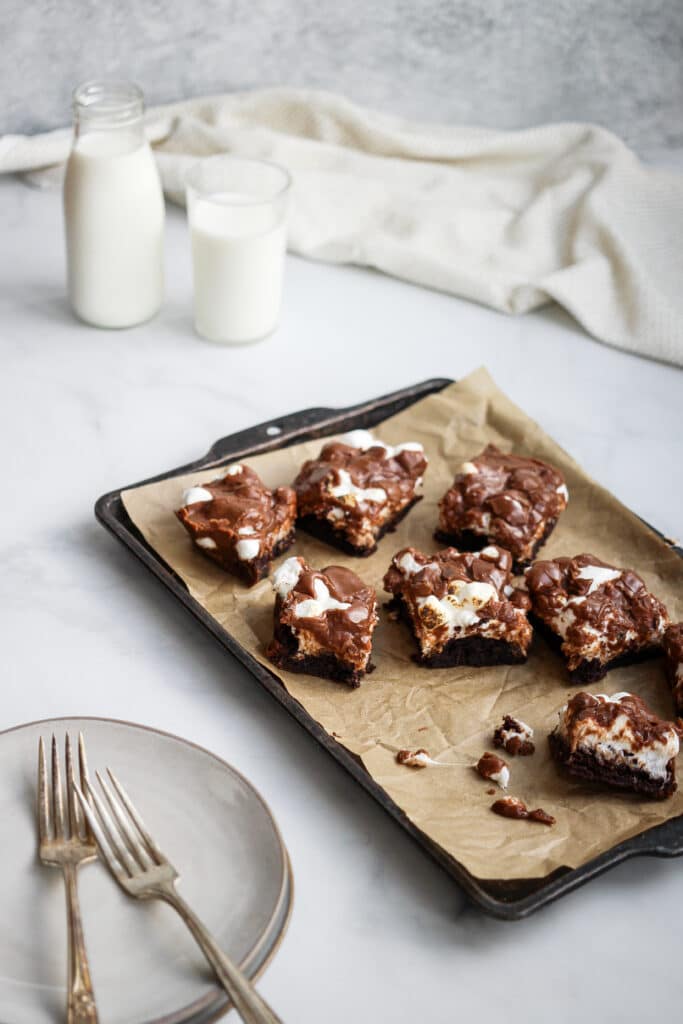 However this recipe came to be, these decadent Mississippi mud brownies are any chocolate and marshmallow lover's dream. There is a brownie base, topped with a soft, toasty marshmallow layer, and finished off with a silky fudge frosting. You can also add chopped pecans for some nuttiness and texture.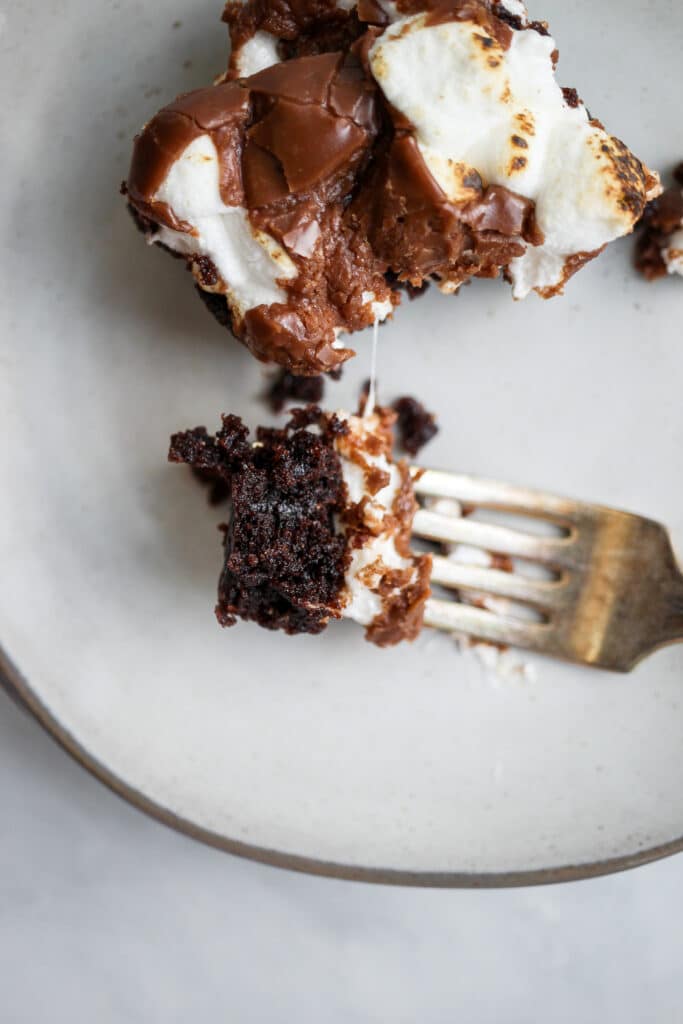 Marshmallow Toasting Tips
I was recently gifted a kitchen torch from the brand Jo Cooks, and it is so much fun to use. I decided to give this recipe a little upgrade by making the marshmallow layer a little bit extra toasty! It's sort of like a burnt marshmallow in a s'more without being too much. If you are thinking to just toast up your marshmallows extra in the oven, be cautious. If they are in too long, the marshmallow layer becomes completely hard and crunchy. The nice thing with a torch is that you are in complete control, and it just barely toasts the top. Here is the torch: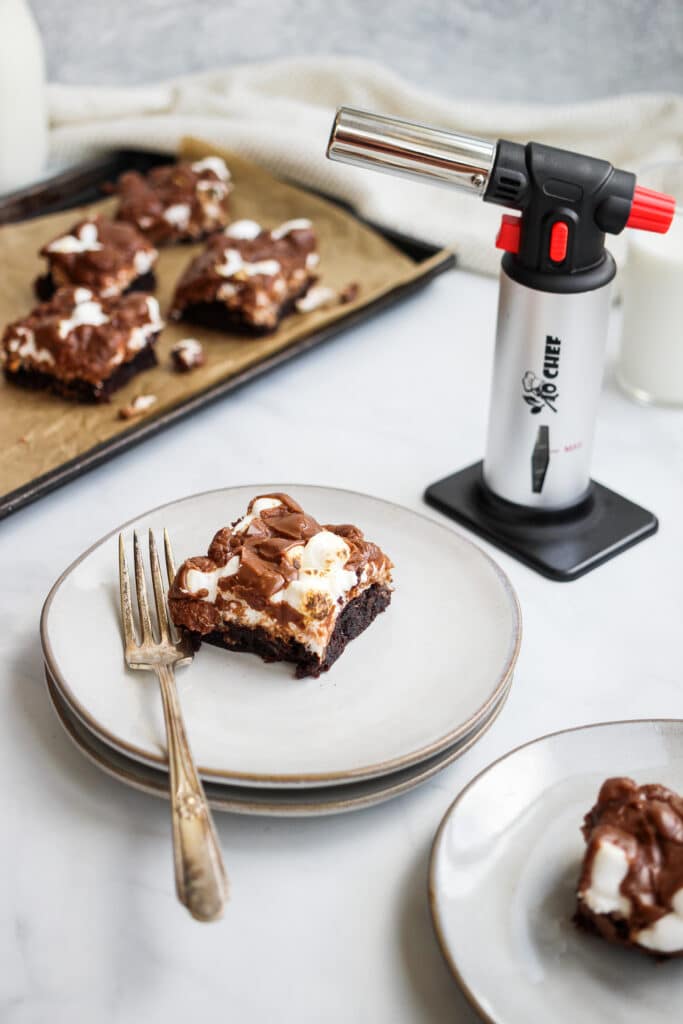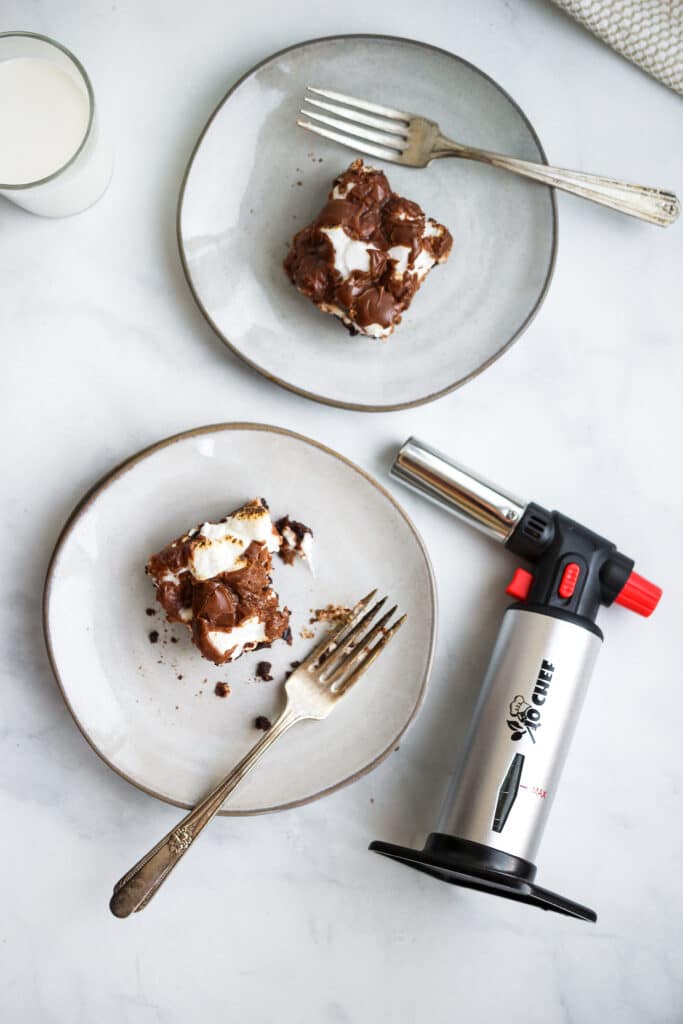 If you do not have a kitchen torch, no worries! This step is completely optional. If you are interested buying this kitchen torch, I have it linked here on Amazon. This is one kitchen gadget that I truly recommend because of its versality and ease of use.
Hope you enjoy this sweet treat as much as we do! They are really sweet and perfect for sharing!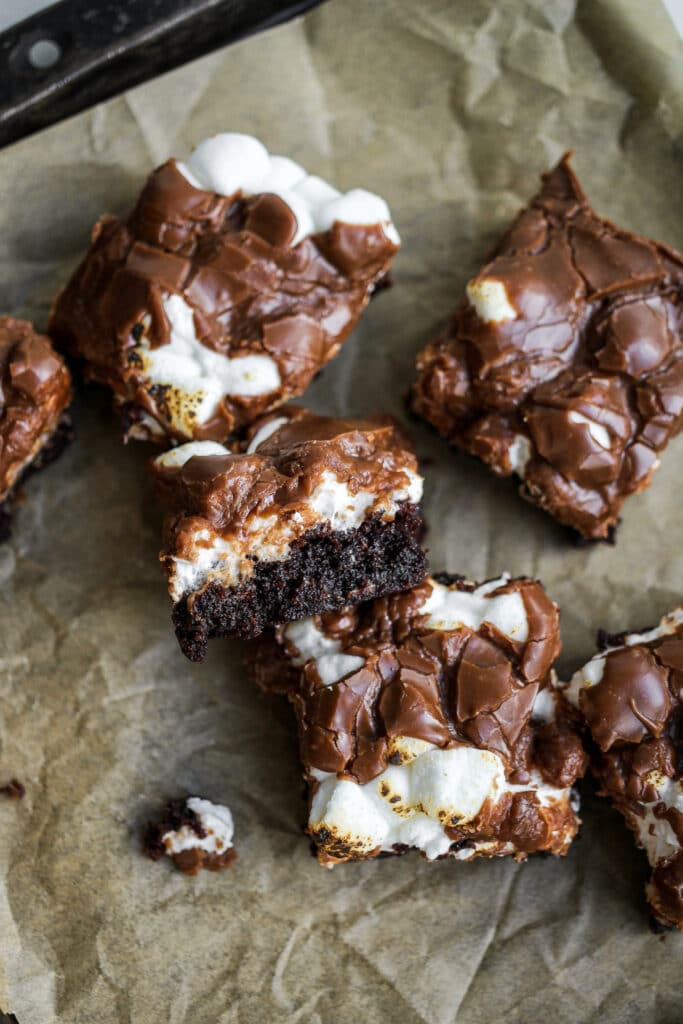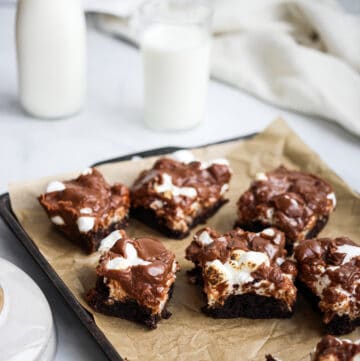 Mississippi Mud Brownies
Mississippi mud brownies are truly any chocolate and marshmallow lover's dream! A fudgy brownie base is topped with toasted marshmallows and a silky fudge frosting. Feel free to add pecans for a little crunch!
Ingredients
Brownie Base
1 18.3-

ounce

brownie mix plus ingredients on box OR your favorite homemade brownie recipe to prepare a 9x13 inch pan
Marshmallow Topping
3-4

cups

miniature marshmallows

depending on preference
Fudge Frosting
¼

cup

(½ cup) salted butter

2

Tbsp

unsweetened cocoa powder

2

Tbsp

milk

2

cups

powdered sugar

½

tsp

vanilla
Instructions
Prepare the brownie mix according to package directions and bake in a greased or parchment lined 9x13 inch pan.

When brownies are baking, prepare the fudge frosting. In a saucepan, combine butter, cocoa, and milk. Heat to boiling, while stirring constantly. Remove from heat and stir in powdered sugar and vanilla until frosting is smooth. Set aside but keep warm.

Once the brownies have baked, immediately remove from oven and top with the miniature marshmallows. Bake at 350°F for an additional 2-3 minutes or until the marshmallows have slightly puffed.

If using a blow torch (optional), carefully toast the tops of the marshmallows until toasted to the coloring of your preference. Be very careful not to ignite the tops of the marshmallows on fire or parchment paper lining your pan (if used).

Stir the frosting until smooth. Drizzle the warm frosting over the toasted marshmallow layer while they are still warm.

Cool completely before cutting into bars. These brownies are super sweet, so small pieces will satisfy!
More Pics of the Mississippi Mud Brownies!