Every blog needs a great recipe for chocolate chip cookies! So...here is mine!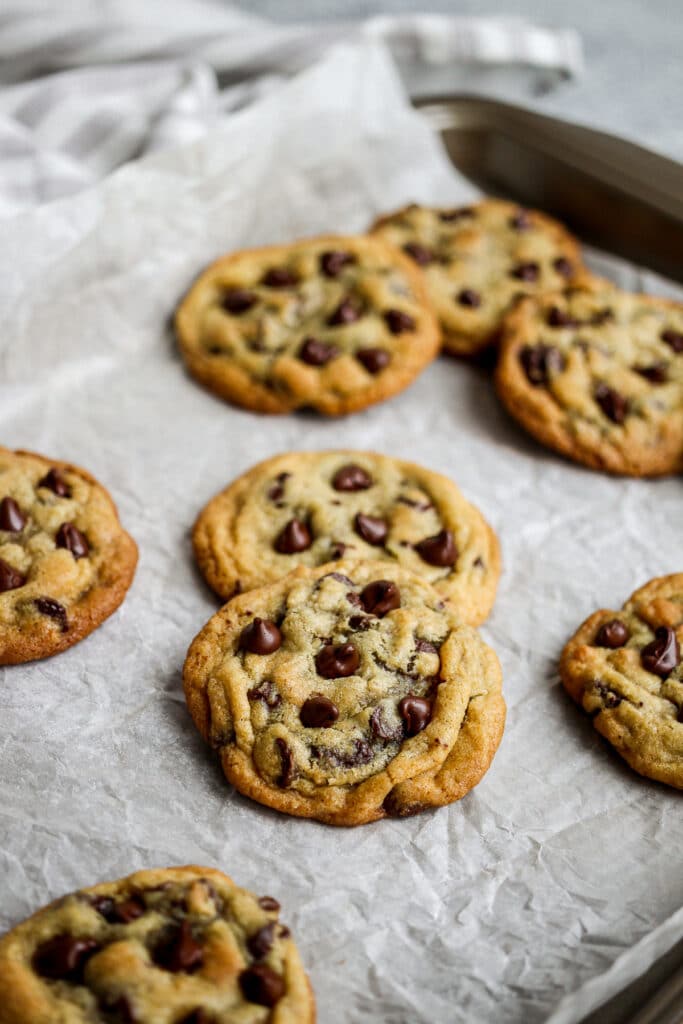 As much as I want to love the classic Nestle Toll House chocolate chip cookies that appear on the back of the chocolate chip package, the recipe just doesn't work. Like never! They end up tasting alright but end up spreading into a flat, not so attractive cookie. These cookies, on the other hand, are gorgeous!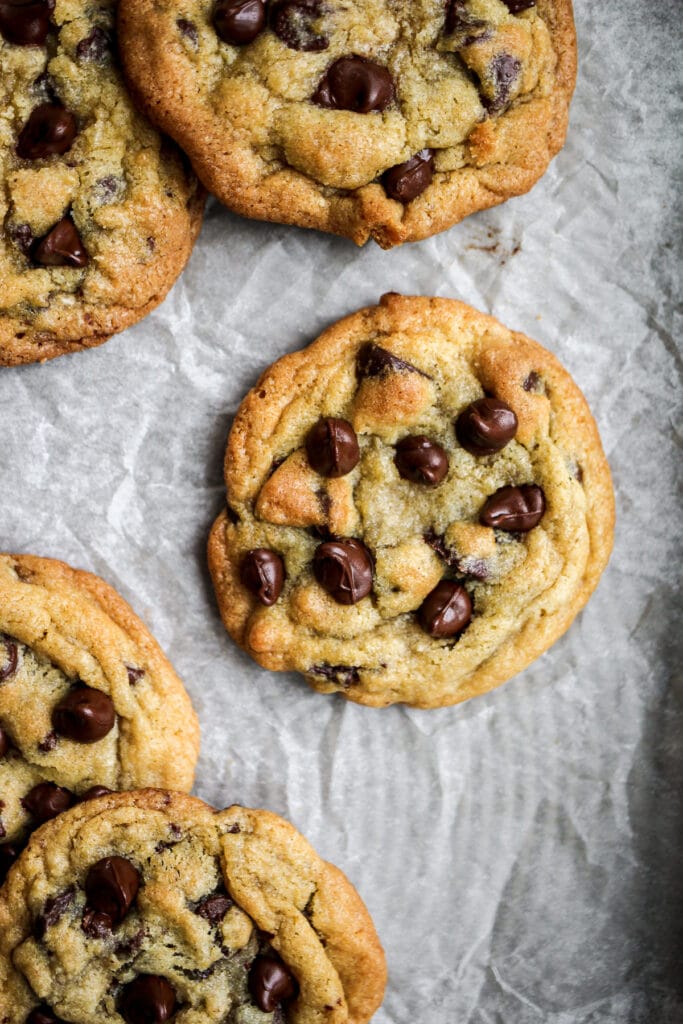 So, with some experimentation, I have devised a recipe for chocolate chip cookies that works perfectly for me every time! It is simple to make without extra egg yolks, bread flour or cake flour, and no browned butter. For those of you are also parents, you know that time is money! Simple really is sometimes best.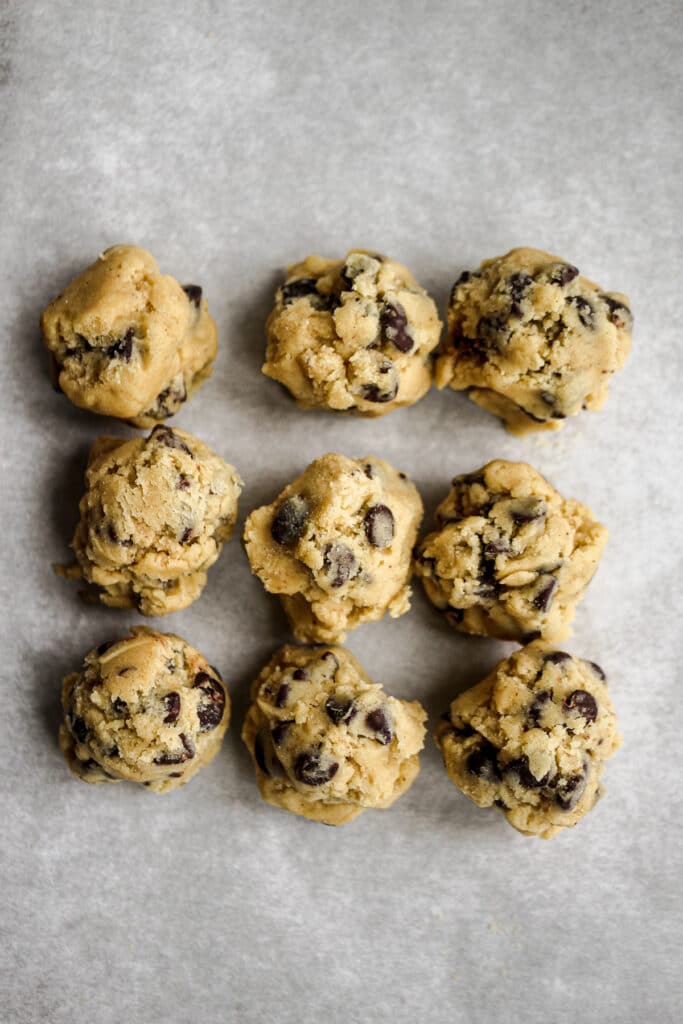 I also love these chocolate chip cookies because they are soft and chewy on the inside with just the right crispness on the edges. That is, if you don't overbake them. Overbaking just about anything will dry your final product out. In the recipe below, I gave the bake time range and oven temperature that works for me with my oven and cookie sheets. If the cookies are spreading more than you'd like, try bumping up the oven temp to 360-375° F range. Please note to watch your bake times as the cookies will bake faster and start to brown sooner. I also always bake my cookies on parchment lined cookie sheets for easy removal. Silicone mats work great too.
Pour yourself a big glass of your favorite type of milk and enjoy!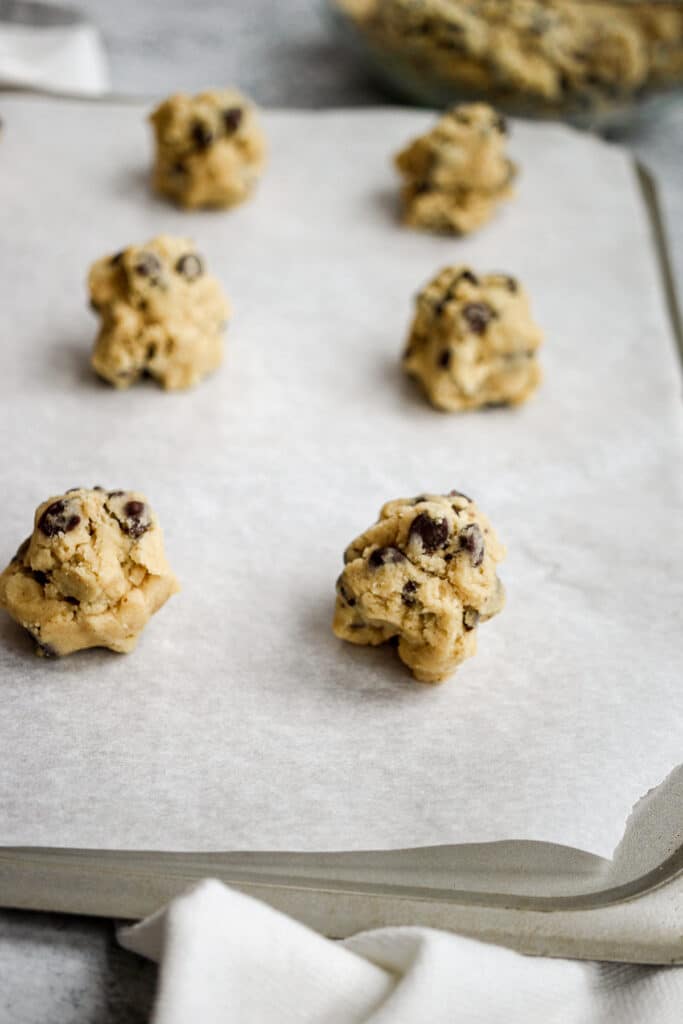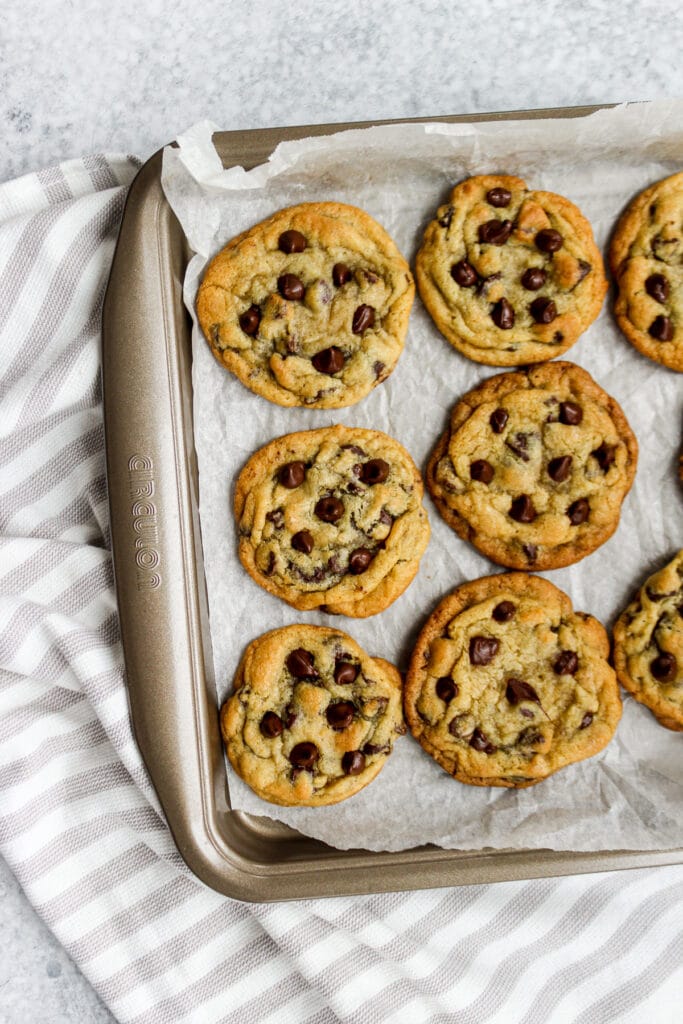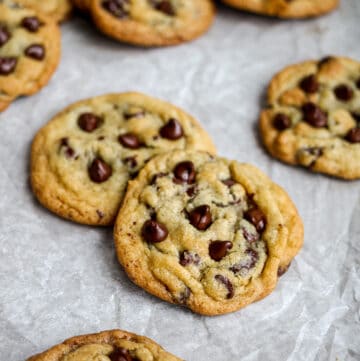 Chewy Chocolate Chip Cookies
Soft and chewy chocolate chip cookies bursting with chocolate chips!
Ingredients
1

cup

(2 sticks) butter, softened

1

cup

sugar

1

cup

brown sugar

2

eggs

2

tsp

vanilla

3

cups

all-purpose flour

1

tsp

baking soda

1

teaspoon

salt

2 ½

cups

semi-sweet chocolate chips, divided
Instructions
In a large mixing bowl, cream together the butter, sugar, and brown sugar until light and fluffy with a mixer for about 4-5 minutes. Add the egg and vanilla and mix well.

Combine the flour, baking soda, and salt in a bowl. Add the flour mixture to wet ingredients and mix just until combined. You may need to stir by hand because the cookie dough will be very thick. Lastly, add 2 cups chocolate chips and mix until evenly dispersed. Recommend refrigerating the dough overnight but not required.

When ready to bake, preheat the oven to 350° F. Let the refrigerated dough sit out for about 15 minutes before scooping. Once the cookie dough has softened slightly, scoop onto a cookie sheet lined with parchment paper or a silicone baking mat. I like to use a kitchen scale and make each cookie about 40g. Bake for approximately 11-13 minutes or until lightly golden. Do NOT overbake.

Once cookies come out of the oven, immediately press extra chocolate chips from the remaining ½ cup onto the tops of each cookie. This will also help give the cookies a crinkled appearance. Let cool a couple minutes on tray before transferring to a cooling rack.
More Pics
See? Simple ingredients are all you need!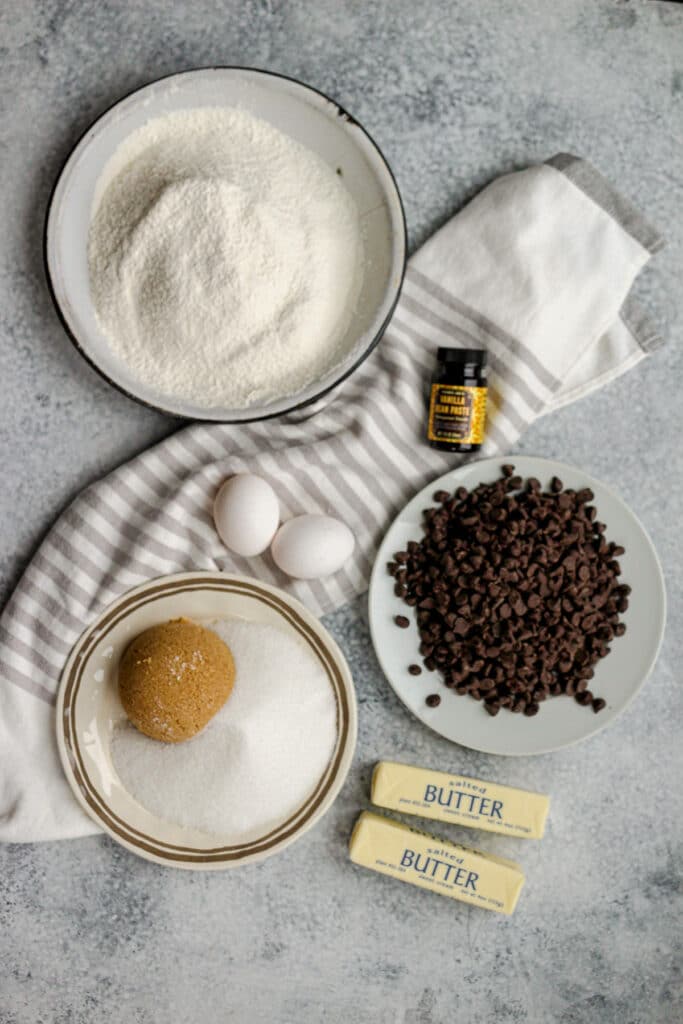 Cookie dough all mixed: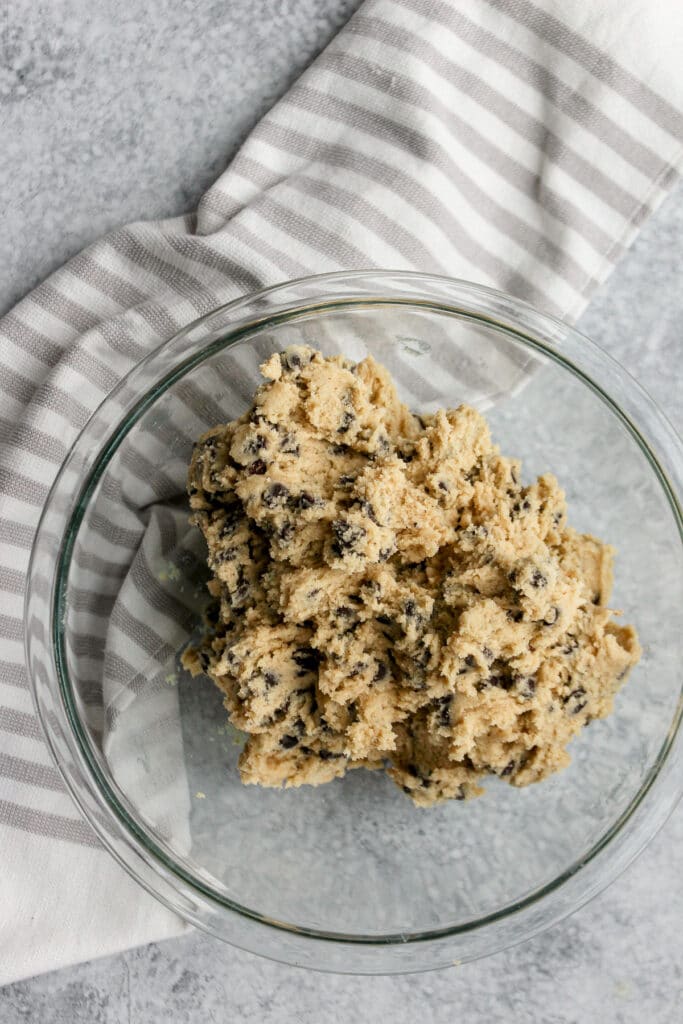 Close up because who doesn't love cookie dough?!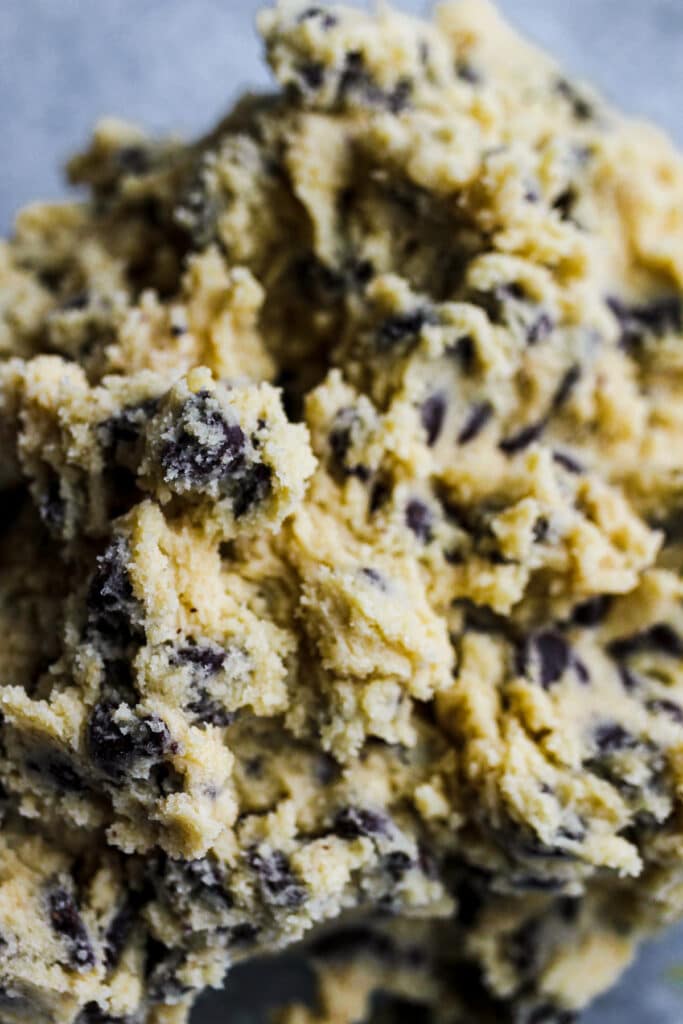 Scoop them into balls like this: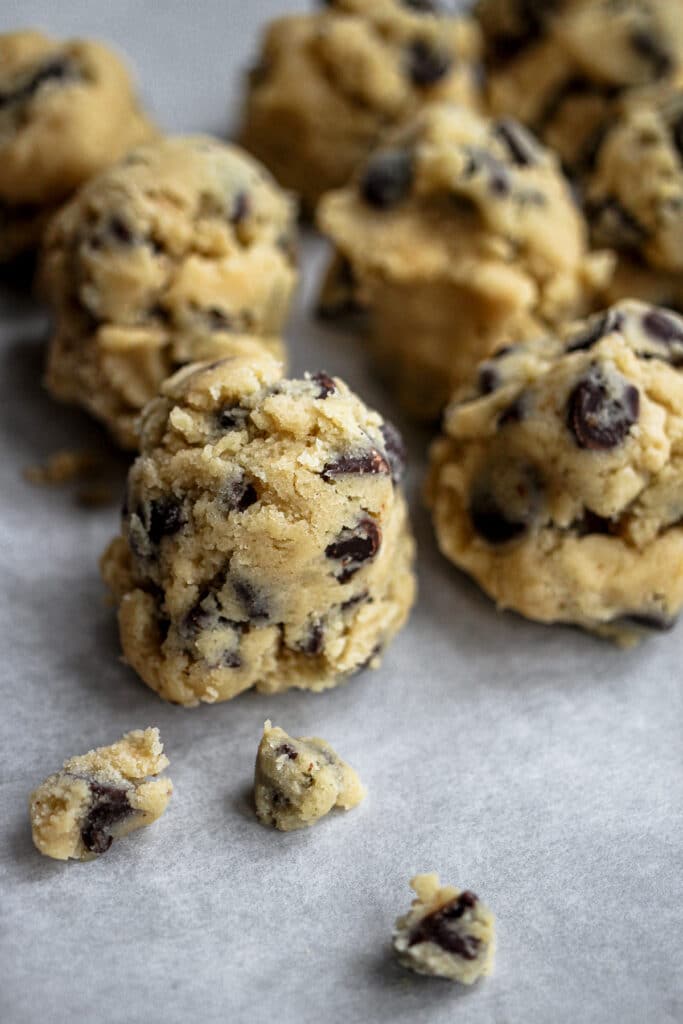 Arrange evenly on parchment lined cookie sheet: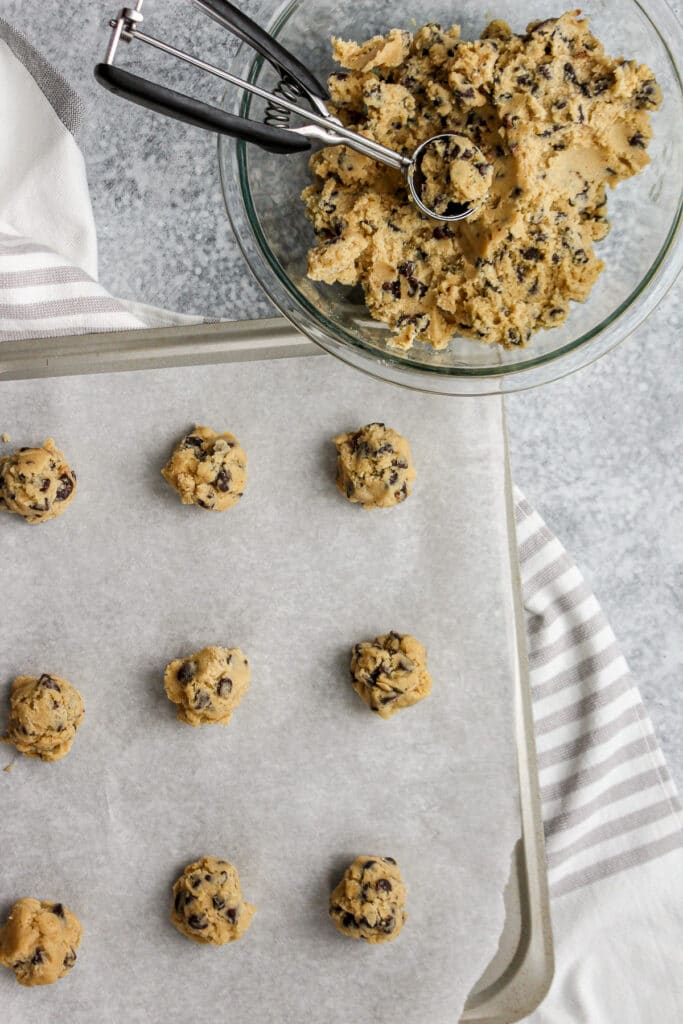 Bake to perfection: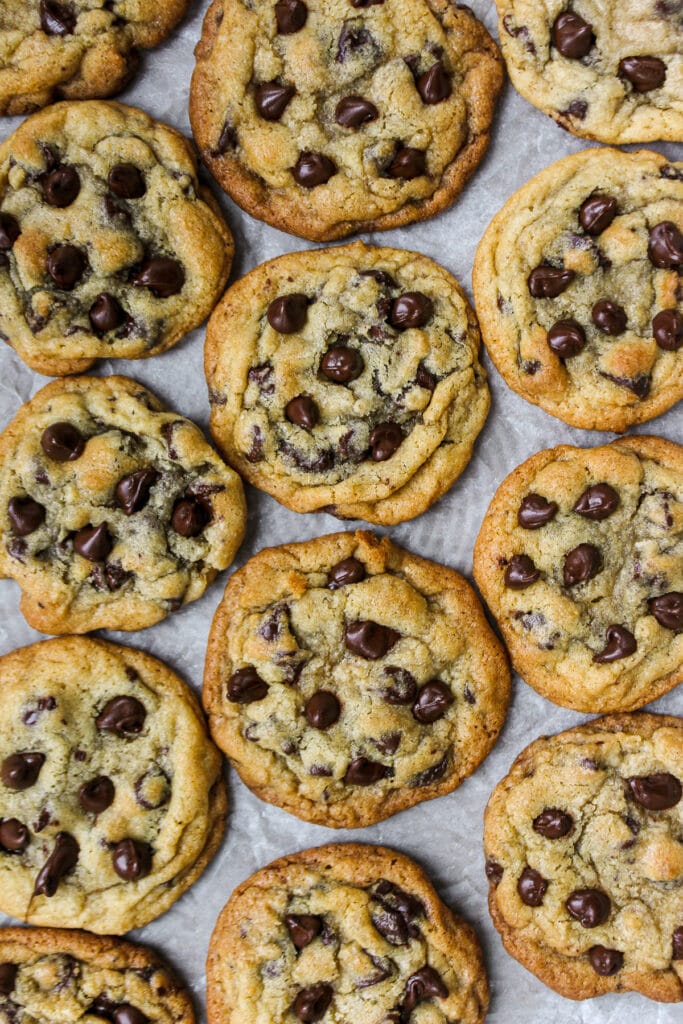 And taste while still warm (the best part):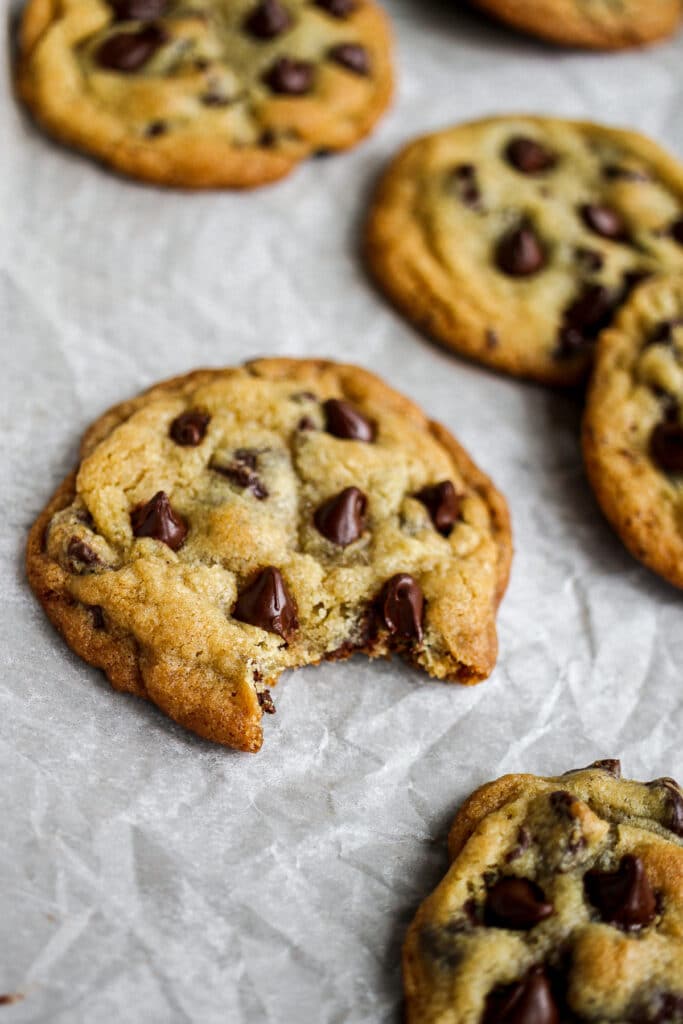 Mitchy just wanted to eat the cookies. I don't blame him!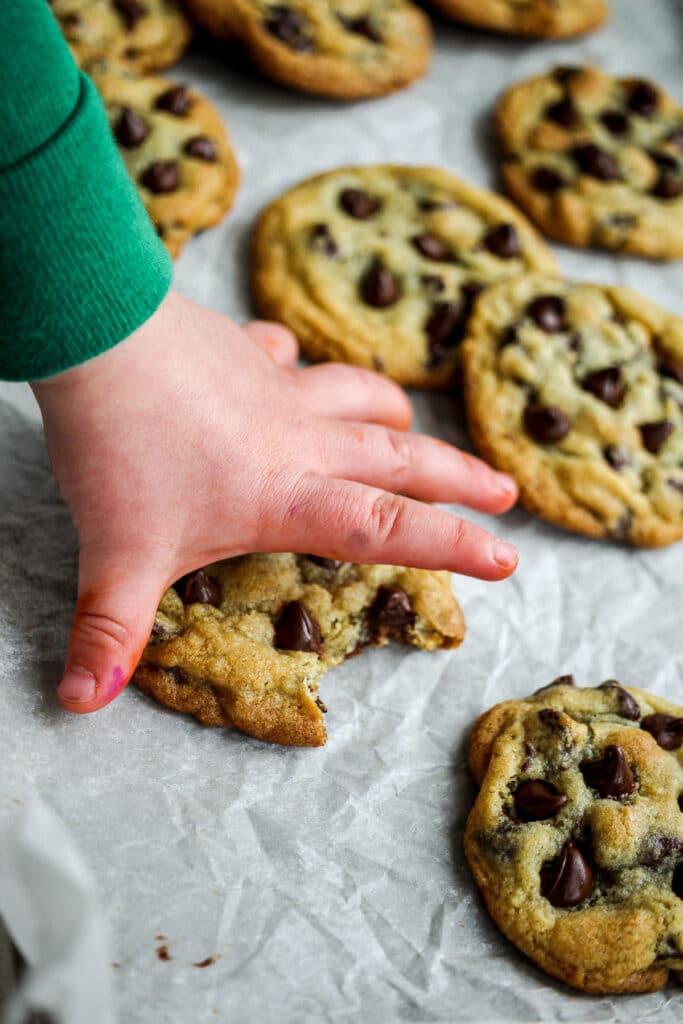 Mitchy's smile just melts my heart! These cookies will make everyone happy!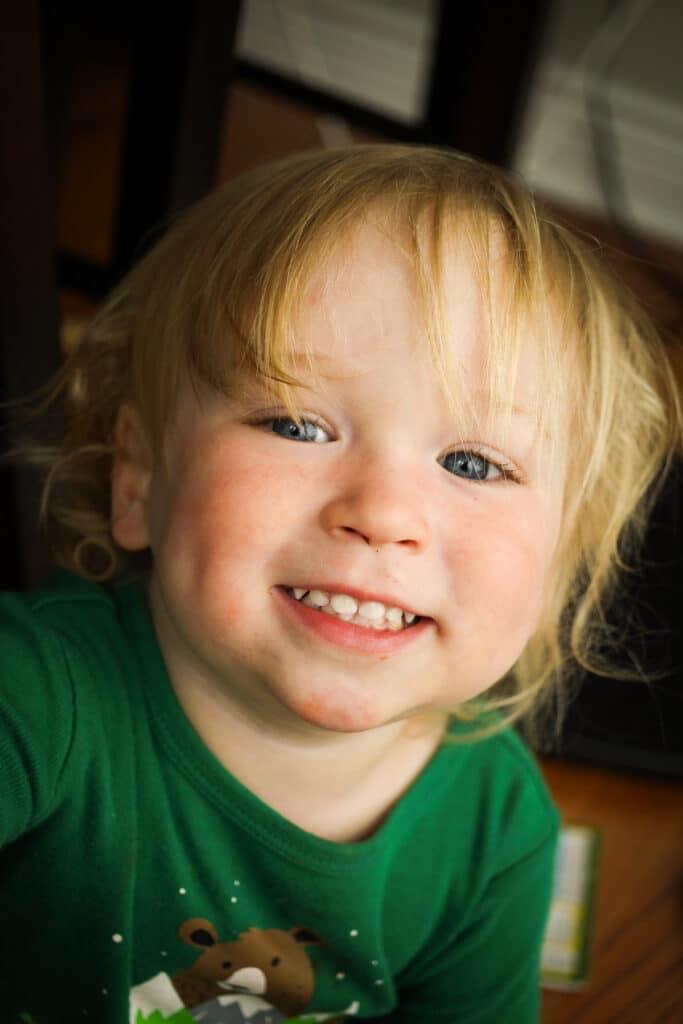 Be sure to check out these other great posts: